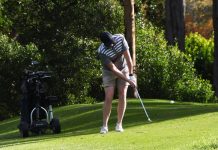 Weather was better than expected, but overnight rain made conditions very heavy at Warburton Golf Club on 20 May for stableford. Max Carvill carved...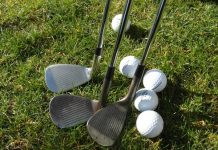 Golf returned to the Healesville Social Golf Club on 17 May albeit with a few variations due to Covid-19. No sand buckets, no rakes,...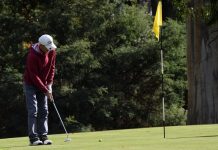 After Covid-19 restrictions were eased at 11:59pm on 12 May, it took less than eight hours for Warburton Golf Club members to make the...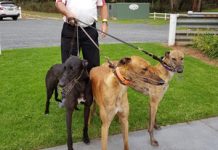 Heyfield to Healesville takes approximately 2.5 hours, but the trip home on 17 April seemed a lot quicker for Don Rhodes. Don came to the...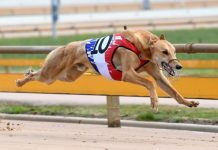 Henessey Venom took the opportunity to show his speed at Healesville's greyhound track on 30 March. The greyhound won the race in a time of...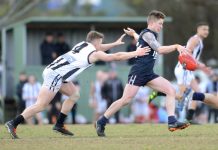 Following the latest developments in the Covid-19 pandemic, it appears there will be no community football played until June. The AFL announced that "all AFL...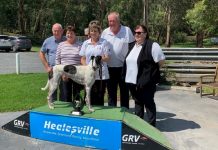 Healesville Greyhound Association celebrated International Women's Day with a Women on Track event Sunday 8 March. This day was made even more special as...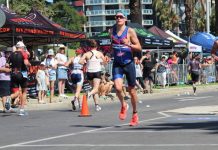 Chum Creek resident Calvin Amos won the Geelong 70.3 Half Ironman at the Traithlon Australia Long Course National Championships. Amos was the winner of the...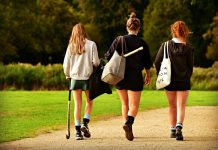 Sporting clubs in Eastern Melbourne are now able to apply for grants to establish more opportunities for women and girls to participate in sport...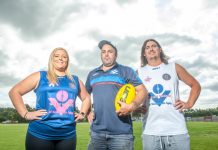 Some of the great football and netball characters of the Yarra Valley and south east are set to once again come together for a...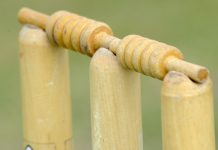 Miserable weather greeted cricketers in the Yarra Valley yet again this weekend, with several games suffering delays caused by rain. In DJSS, Healesville reached 5/212...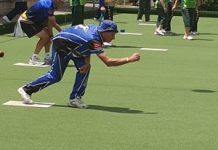 A narrow victory for the Warburton Bowls Club's top midweek side was the highlight of the week's games due to the damp conditions experienced...