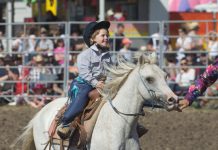 Yarra Valley Rodeo organiser, Jody Wilson, has proclaimed this years event as the best one ever, with a crowd estimated around 4500. "It gets better...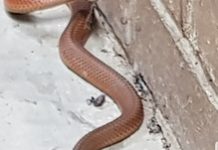 A young copperhead snake decided to make its home at Yarra Glen Police Station on 17 January, much to the surprise of wary police...
In 2015, Norm Orr from Launching Place, was watching the Royal Children's Hospital Good Friday Appeal on TV and in the list of country...
Ian Burrows, the 2019 Ambassador for the Eastern 80, was born at Lilydale and grew up in Launching Place, although he spent a large...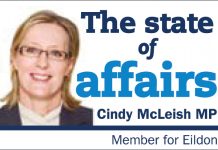 This coming weekend our community will join together to enjoy Australia Day and to celebrate our great country. Australians celebrate in many different ways, but...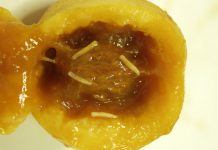 A single male Queensland fruit fly (QFF) has been found Silvan. Agribusiness Yarra Valley QFF regional co-ordinator Bronwyn Koll said the discovery caused concern for...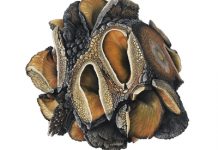 Yering Station has been displaying artworks in its gallery since 1999 and each year gives around 10 artists the opportunity to showcase their work...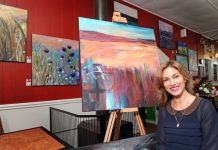 'Horizons' is a new exhibition by Silvan artist, Tania Chanter, that is opening at The Memorial Hall in Healesville on Friday 1 February at...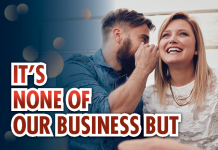 Thanks to the "good ones" It's always nice to receive a reminder of the potential for human kindness. A motorist took to Facebook with a thank-you...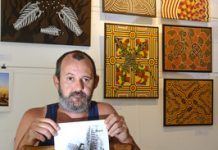 Opening in January at Hearth Gallery is an exhibition by Healesville aboriginal artist, Graham Patterson. Hearth Galleries Creative Director, Chris Joy said, "His works are...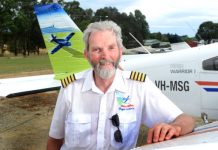 Getting to and from medical appointments can be a trying experience but living hundreds of kilometres away adds another layer of cost and stress. That's...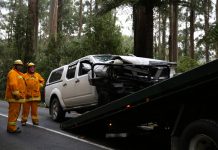 Two people have been flown to hospital following a two-car collision along the Black Spur. About 11.30am on Thursday 17 January, a Nissan Navara...