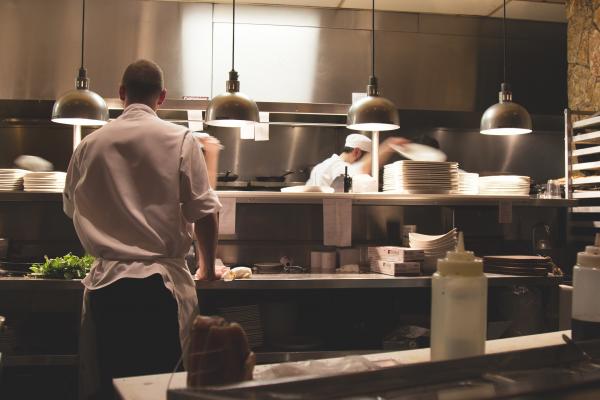 Yarra Ranges Council has partnered with local training organisations, Box Hill Institute Lilydale and Cire Training, to deliver the Hospitality Jump Start for Jobs program.
This series of face-to-face training courses will help local people learn essential skills for working in our hospitality businesses, and help our local businesses find and employ people with the skills they need.
Yarra Ranges Mayor, Fiona McAllister said that providing training locally will benefit many people in the community, from young people to older adults taking up training.
"Hospitality and tourism businesses are at the heart of our Yarra Ranges lifestyle and economy. Our cafes, restaurants, vineyards, gardens and other attractions draw thousands of visitors to the hills and valleys, and makes our region such a vibrant place to live," she said.
"Having local training providers means that community members can learn skills locally, then put their hands up for jobs locally and put those skills to the test."
These two short courses in Kitchen Skills and Front of House Skills, are free for unemployed or under-employed locals.
Both include certificate level components – such as a Responsible Service of Alcohol – that are often a requirement for hospitality employment and can cost upwards of hundreds of dollars.
Coldstream resident, Shirley Poulter attended a Kitchen Skills course at Box Hill Institute, Lilydale.
"I think these courses are important, particularly for the younger people, or people who have had to change career due to Covid or other circumstances," she said.
As well as skills training by experienced teachers, the courses aim to give participants the confidence they need to jump start their career in the hospitality industry.
Samantha Turner from Lilydale, was interested in the Kitchen Skills course in the hopes of turning one of her passions into professional skills.
"I did this course because I wanted to learn more about the hospitality industry. I love cooking. Sweets mainly! I wanted to learn more about knife skills and learn to prep and stuff."
Our local businesses often struggle to find enough trained hospitality staff to meet demand. Working with the Skills and Jobs Centre at Box Hill Institute, local businesses can be matched with the graduates of these courses.
Melinda Davis, from the Skills and Jobs Centre, said that they are able to connect local people to local jobs.
"Hospitality employers in the Yarra Ranges are desperately seeking staff for their businesses and cannot fill the roles- there is a major shortage of people for the jobs! There is a real opportunity for local people considering work in hospitality to undertake one of the Kitchen Skills Programs and learn valuable skills to help with confidence and to connect with employers looking for staff," she said.