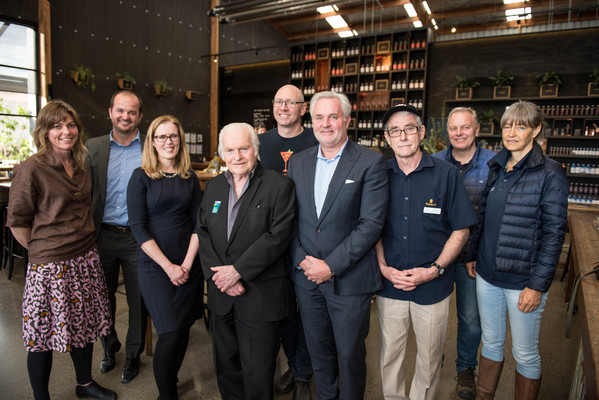 Healesville's Four Pillars Distillery will become the first business to take advantage of the new Environmental Upgrade Agreement program from Yarra Ranges Council.
"There are so many projects that we have been able to facilitate and support and be proud of, through the community energy groups, through putting solar panels on council facilities, and now this EUA program is just a whole different ballgame," Ryrie Ward Councillor Fiona McAllister said.
The EUA program allows business or commercial property owners to finance environmental upgrades, such as solar power or water efficiency, and repay the loan through their council rates.
The distillery will install a 70 kilowatt solar system that would reduce annual carbon emissions by more than 100 tonnes and save nearly half a million dollars in lifetime benefits.
"When they first came in and showed us this project, it just made complete sense," Four Pillars manager Cameron Mackenzie said.
"It was funded in such a logical way that it made it easy for us to make the decision and try and be responsible with our power usage, to at least try and contribute back or be a bit more sustainable.
"Two of our stills are electrically heated, and I think it's fair to say that when they're up and running early in the morning, nobody in the street can cook a piece of toast.
"They draw a lot of power so for us, covering this whole roof with solar panels will run these stills comfortably and hopefully take a lot of pressure off the local grid."
Sustainable Melbourne Fund chief executive Scott Bocskay said Victoria was the fastest growing EUA market in Australia.
"It is great to have councils like Yarra Ranges joining in to support the local business community," he said.
"A project like that financed with Four Pillars Gin Distillery is a local example of business leading the way; driven by critical business needs to better manage business input costs."
The Four Pillars system will cost $90,000 and is expected to be operational by Christmas.
The program has caught the interest of other local businesses, including Aurrum Aged Care and Hoogies of Yarra Glen, who were at the distillery for the announcement.
To get the complete picture on the EUA program, visit www.sustainablemelbournefund.com.au.