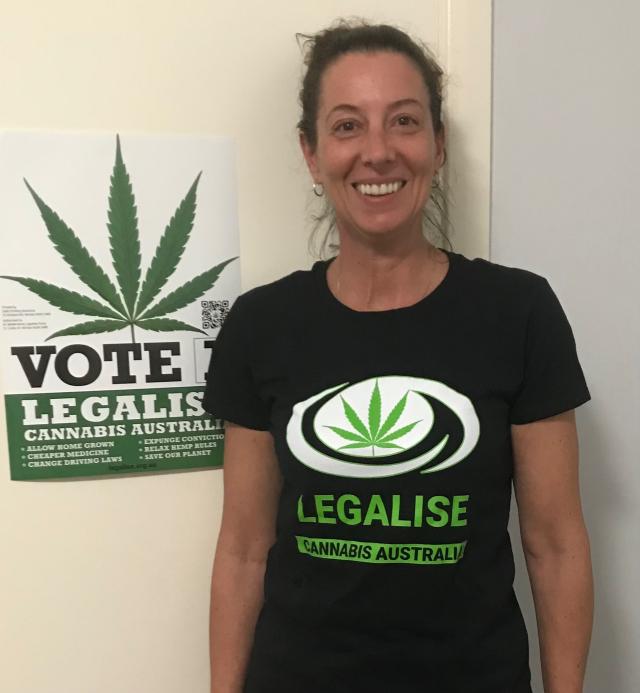 By Parker McKenzie
With a surprising federal election result bringing Legalise Cannabis Australia to the possibility of a federal Senate seat, the party is now eyeing the Victorian state election as an opportunity to consolidate their new-found support.
Currently, Legalise Cannabis Australia is competing for the final senate seat in Queensland and Victoria against Pauline Hanson's One Nation and United Australia Party respectively.
Victorian Senate candidate Elissa Smith — who grew up in Upwey and was a swimming instructor at Monbulk Aquatic Centre for eight years — said despite having a skeleton crew and a small budget at the beginning of the election, the result has been exciting for the party.
"They haven't even looked at the preferences yet. We know from the volunteers that we had out there, quite a few people mentioned that they supported us but they put us second," she said.
"Depending on how big the swing for minor parties was, in Victoria we're still sitting on a sixth undecided seat."
It's the first time the party has run in an election since renaming from the HEMP Party in December 2021, after it was founded in 1993.
It is currently behind the UAP by 1 per cent with 53 per cent of votes counted. At the time of publishing, it has received 66,627 first preference votes for the senate in Victoria, equating to 3.1 per cent of the vote.
A potential Queensland senate seat win is also on the cards, as the party threatens to take the final senate seat off One Nation leader Pauline Hanson with 5.8 per cent of the first preference vote.
Ms Smith, who is number one on the senate ticket, said the result boded well for the state election in November where micro-parties often win seats.
"We're so excited about the response that we've got, but we need to follow that on and we need to build on that for the state campaign," she said.
"We will be doing events in the lead up to get people to understand what our policies are and why we want these changes to come through to the state election as well."
The party is running on policies including cannabis being treated the same as alcohol or tobacco, an immediate moratorium on all arrests for cannabis consumers, allowing people to grow their own plants and road laws to be amended to allow unimpaired medicinal users to drive with cannabis in their system, which has already been adopted in Tasmania.
Ms Smith said the major parties embracing the legalisation of cannabis in Australia would be life-changing for many people.
"We've got doctors and nurses that are out there using cannabis to stay in their job, but they're terrified they're going to lose it," she said.
"People that have done so much in supporting people with cancer and epilepsy, I personally have Tourette syndrome and when you talk to someone who has Tourette syndrome or epilepsy, who has to fight their body being out of control 99 per cent of the day, it's a different perception."
The party saw an increase of +1.56 per cent in Victoria and +4.06 per cent in Queensland during the federal election and will be hoping this will translate to a strong showing in the November state election.