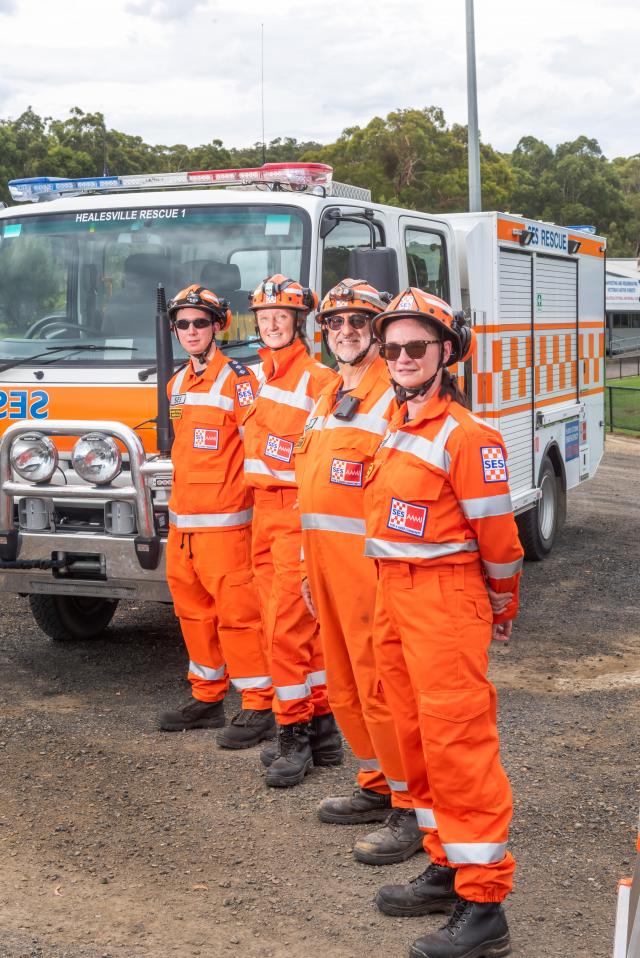 It's Wear Orange Wednesday (WOW) Day on 18th May; a day to say "thank you" to our Victoria State Emergency Service (VICSES) volunteers.
The day falls within National Volunteer Week and is a reminder for all of the countless hours emergency service volunteers put forward when in times in need.
This past year specifically has been the busiest operational period in the organisation's history with VICSES volunteers responding to over 46,000 requests for assistance.
Volunteers supported local communities throughout during flood, storm, landslide, road rescue, search and rescue events – all an invaluable contribution volunteers have made to our state.
Volunteers are the backbone of the SES and the organisation said there's nothing purer than the heart of a volunteer.
They are the heart of every rescue, the inspiration in every training course, and the soul of all things VICSES.
It doesn't matter if they have been a part of our incredible history for 5 weeks or 50 years – these incredible people are VICSES, to the core.
Each year on WOW Day, Victorians are encouraged to get their workplaces, families, and friends involved in WOW Day celebrations, while landmarks across the state will be 'flooded' in orange in celebration of WOW Day.
WOW Day is a national campaign and an important day of appreciation for volunteers, who selflessly dedicate their time and skills to helping their communities during their most acute time of need.
So wear a splash of orange next Wednesday, and look out for the hashtag #ThankYouSES and #WOWday.