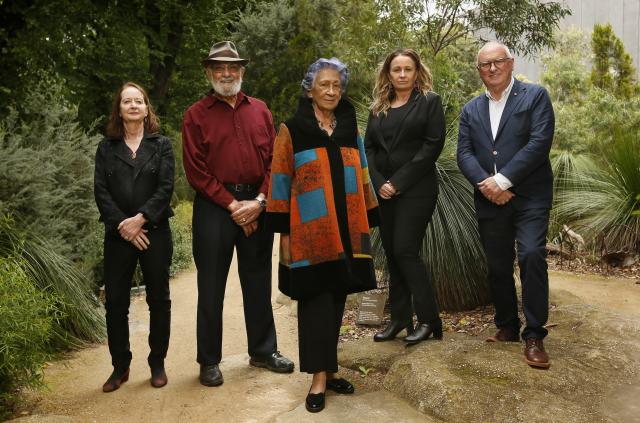 By Mikayla van Loon
The Yoorrook Justice Commission has officially launched its truth-telling process in Victoria with local Elders' yarns scheduled to hear the concerns of First Nations People.
Commissioner and deputy chair Sue-Anne Hunter, a Wurundjeri and Ngurai illum Wurrung woman, said the launch of the commission was a historic moment for Victoria as the first truth-telling inquiry ever conducted.
"It signified what First Peoples in Victoria have been working towards for a very long time, which is achieving truth and justice," she said.
"It signified the first steps and formal start towards learning about the injustices experienced by the First Peoples since colonisation. The truths and stories told by First Peoples will be difficult to retell and listen to, but it's an important step towards healing."
With ancestors in William Barak, who was closely associated with the Aboriginal settlement Coranderrk located near Healesville in 1863, and his sister Annie Borate, Ms Hunter said she imagines they would be proud and pleased to see the progress happening in Victoria.
As the Yoorrook commissioners travel Victoria to hear from Elders on their priorities for the work of Yoorrook, Ms Hunter said she hopes the yarns are "beneficial in grounding our inquiry in the cultural authority of our Elders."
"The Elders' Yarns are incredibly significant in the truth and justice process as our Elders are an essential guiding force for the work we're undertaking," she said.
"The Yarns will help us understand exactly where our focus should be throughout the process and into formal hearings next month. Our Elders will help us understand which areas are most important for community so that this process has the greatest chance of true healing."
Both historical and ongoing injustices will be reflected on including cultural violations and massacres, policing and criminal justice, child protection, family and welfare matters, health and healthcare.
The truth-telling and hearings will be taking place from 26 April, allowing First Nations Elders to share their experiences, stories and pain at a public hearing in an attempt to heal.
As someone who has worked in Aboriginal child and family welfare for over 20 years, Ms Hunter said going into the yarns and formal hearings her background gives her a unique understanding of her people and the challenges they face everyday.
"If we can break those barriers to speaking out and do things differently, we hope they too will come forward to tell their stories in a supported and safe way."
Elders' Yarns can be conducted in three ways: by attending a group Elders' Yarn, a one-on-one session as scheduled upon request or a cultural or historical site visit also to be scheduled on request.
These yarns and public hearings will lead to an interim report that is due in June. The Yoorrook will invite First Peoples to tell their truth in the second half of 2022, where the broader Victorian community will also be invited.
Elders' Yarn locations will be published on the Yoorrook Justice Commission Facebook page here https://www.facebook.com/YoorrookJusticeCommission
To inquire about the Elders' Yarns contact Joey Saunders 0459 871 952 or Lisa Thorpe 0467 513 823.