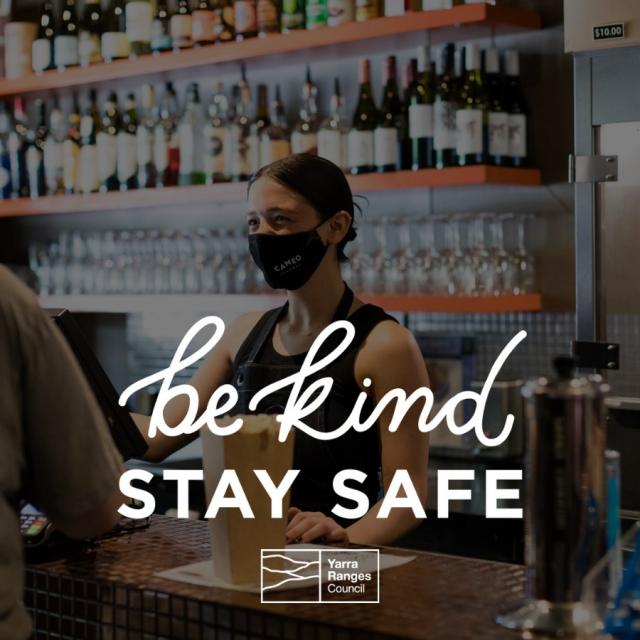 By Parker McKenzie
Upper Yarra residents are being reminded to 'be kind' to each other, business and the wider community as the region grapples with the pandemic's affects.
Yarra Ranges Council has reignited its campaign 'Be Kind' to business in the wake of staff-shortages and supply issues.
Mayor Jim Child said council wants the community to be kind to themselves, each other and businesses who're currently facing challenges.
"We want people to really realize the stress that businesses are dealing with and the community going through a lot," he said.
"When you go into a business, whether it be hospitality, service, business, or whatever it might be, be aware of the stress and pressure going on there as well."
Yarra Ranges Council launched the Be Kind to business campaign in 2020 after lockdowns in Melbourne put immense strain on traders throughout the region.
Mayor Child said he hopes members of the community can put themselves in others shoes and think about others going forward.
"There's so much movement in the community, going out shopping or going out and enjoying hospitality," Mayor Child said.
"Venues providing those services are in demand, but they have a lot of constraints as far as providing service back to the community."
The campaign highlights that while businesses may be open, "it's not quite business as usual" for those facing staff shortages as they do their best to keep customers, staff and their families safe, while keeping their business open to the public.
Mayor Child said council wants people to treat other community members with kindness.
"We just want people to look after themselves, their families and look after the people that are around them, whether they are in the community or in the business sector." he said.