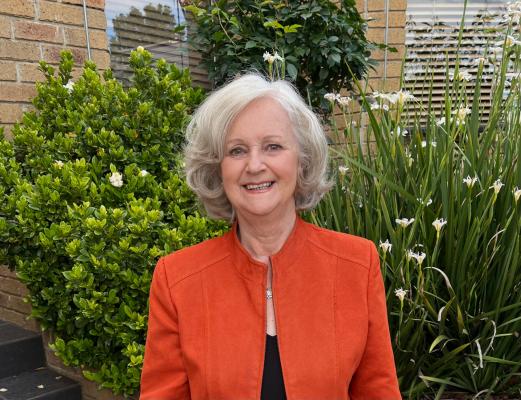 By Renee Wood
Healesville U3A course leader Lois Thwaites has been honoured with an award at the Victorian Senior of the Year Awards.
Lois Thwaites has received a COTA (Council on the Ageing) Victoria Senior Achiever Award for her leadership energy, time and enthusiasm in supporting the members in the performing arts.
Ms Thwaites has been leading the theatre group since 2016 and writes the scripts, makes costumes, directs and above all encourages others to get involved – something many are very grateful for.
"We adapt to everybody's capabilities and what they can do. Even people that say they can't sing – they are singing," Ms Thwaites said.
Although humble in accepting the award, Ms Thwaites believes her achievement comes from U3A's program and support.
"It's really U3A itself that made me, their participation made me receive the award, and what I've given to them has happened because of its wonderful program."
Since joining the group, Ms Thwaites has grown the productions capabilities and held many shows at The Memo in Healesville, which have been enjoyed by both the audience and all cast and crew.
The group leader has drawn on her previous career experience, performing pantomimes in shopping centres, and dance classes at a young age.
"I know how long you can hold an audience, how much to put into a show to keep it going, and that's how I just started."
The theatre group has also been helpful with members who have dementia.
"It's been so good for them. A couple of people getting a bit of dementia having to learn lines, sing familiar songs – it really is helping them, they're specialists have said how much they haven't deteriorated because they've been doing all these types of thing."
Ms Thwaites would like to use this achievement as an opportunity to shine a light on U3A and how it has helped her and many others grow later in life.
"There's lots for everybody – there's card classes, there's craft classes, there's all types of painting, there's all types of different things that people can do, and this is what we want to get the message out there to the seniors.
"It's very hard for a lot of people to front up and join. That's why we're trying to put out there how friendly it is and how easy it is."
Upper Yarra also has a U3A dedicated to supporting local residents through more than 25 classes and activities.
For more information visit https://upperyarrau3a.org.au/