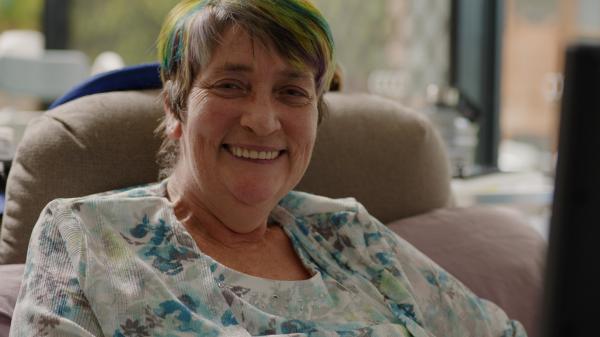 MND Victoria has launched The Shut Up! For MND Challenge which will take place on Thursday 28 October 2021.
Participants are challenged to not speak for 12 hours to help raise funds for Victorians living with motor neurone disease (MND).
If the date does not suit, participants can complete the challenge on a different date in October.
Participants are also asked to nominate three friends to join them in the challenge. If the nominees do not wish to participate, they are encouraged to donate instead.
All money raised through this initiative will fund the direct care, support and vital assistive equipment required to help Victorians with MND live better for longer.
Workplaces are also encouraged to participate and adopt this challenge for their office hours. As well as supporting Victorians with MND, this challenge also encourages and promotes mental wellbeing for employees, especially in light of current feelings of lockdown fatigue and technology overload.
"Since my diagnosis in 2016, my life has changed a lot. I had to give up everything I loved: my job, my licence, gardening, art and crafts, fancy dress parties with my friends, even being able to hold my grandbabies," said Carolyn Hutchinson, a 52 year old woman who has MND.
"I really can't do much beside browse the internet and watch TV. It's pretty much eat, sleep, poop, repeat. MND has taken everything from me. But the hardest part has been losing my ability to speak."
On average, there are approximately 470 Victorians with MND at any one time. In Australia, two people are diagnosed with MND every day, and 2 people die of MND every day.
"Shut Up! for MND is a unique way to bring attention to what many Victorians living with MND face daily," said MND Victoria CEO, Kate Johnson.
"Each MND journey is different, but many people will lose their voice and become reliant on other forms of communication."
"It's our job to give Victorians living with MND the best possible care and support so they can still enjoy life and remain independent, safe and engaged with their community for as long as possible."
MND is a progressive, degenerative disease that attacks the nerves that support movement, speech, swallowing and breathing. There is currently no known cause, treatment, or cure, and the average life expectancy after diagnosis is 27 months.
The Shut Up! for MND Challenge is hosted on the official website www.shutupformnd.org.au.
All money raised through this initiative directly supports people living with MND.