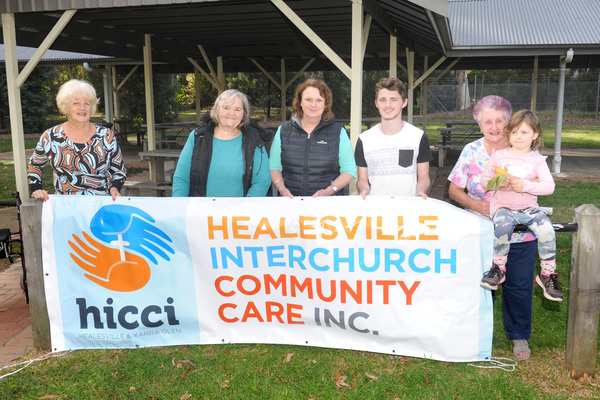 Healesville Inter-church Community Care Inc (HICCI) has putting the call out for those who are doing it tough during the coronavirus pandemic.
"During the Covid-19 pandemic, many of our community members may be experiencing stress due to job loss, financial concerns as well as self-isolation," HICCI executive officer Alison Gommers said.
"We can offer assistance with food parcels and vouchers, bills, referrals to other services for further support. (We're) sensing that there are people who are doing it tough but may not know about us or do not feel comfortable asking for help."
HICCI operates in the Healesville and Yarra Glen communities and can help with services such as transport for aged residents to medical appointments and shopping as well as referrals to other organisations for further support.
"We're all in this together and if we can help you, we will. Just call us."
HICCI recently teamed up with Healesville Rotary and Sanctuary House Resort Motel to help deliver 65 two course meals.
The meals are financed by the Rotary Club, prepared by the Sanctuary House's restaurant, and delivered by HICCI to those in need.
"Together we can get through these difficult Covid-19 times if we support each other and ensure that every effort is made to support those most in need in our community" Healesville Rotary Club president Sam Halim said.
"We are aiming to provide meals to our community's most vulnerable residents, including low income families and the homeless. We intend to increase the number of meals provided soon. Rotary has always been there to help our community and make a difference"
Ms Gommers explained how the meals will be delivered to those who are most vulnerable in the pandemic.
"As we have a database for the names and addresses of our community's most vulnerable residents, we picked up the meals from Sanctuary House restaurant and delivered them," she said.
"Some of them said they were happy to be a part of this community… Sometimes the older generation are forgotten and feel undervalued in times of crisis."
For more information, call 5911 6000 or visit www.hicci.org.au.