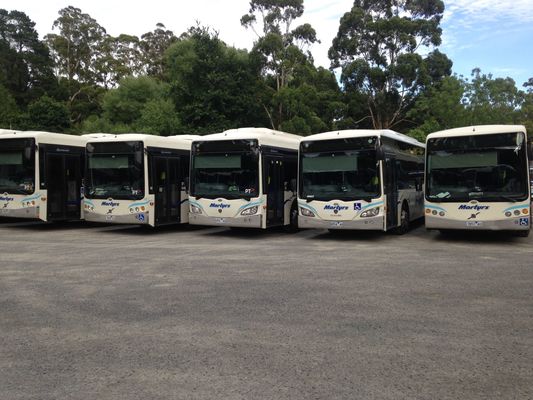 The Martyrs bus strike that was planned for Thursday 13 June will not go ahead after 'positive discussions' held between the Transport Workers Union (TWU) members and Martyrs bus service.
Martyrs bus driver and TWU delegate Ray Corless told the Mail that the bus drivers have resolved to not proceed with the action planned for Thursday.
Martyrs bus drivers from the TWU had planned to walk out from the job for a second time in two weeks after unsuccessfully negotiating for a pay increase with Martyrs and Public Transport Victoria (PTV).
20 Martyrs bus drivers went on strike in Warburton on Tuesday 4 June causing disruptions to school buses and the 683 public bus service from Warburton to Chirnside Park.
A previous statement from the TWU said its Martyrs members voted to take protected industrial action following months of negotiations and 'after receiving the operator's latest sub-standard and insulting wage offer'.
The statement said members across the state were fighting for the surety of the Bus Industry Agreement claim of a 4 per cent wage and 1 per cent superannuation increase per year for the life of the three year agreement.
Martyrs are not the only Victorian bus operator to be negotiating wages this year as the TWU had already successfully secured the 2018 Bus Industry Agreement for over 3000 drivers for operators including CDC, Transdev, Dysons, McHarry's and Ventura, according to the TWU statement.