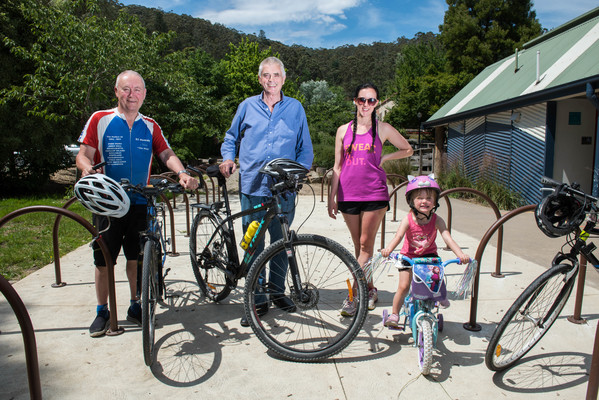 Cyclists accessing the Yarra River walking track and Lilydale to Warburton Rail Trail are making the most of 30 bike racks installed at Yarra Square in Warburton.
Bench seats, also funded by council, have been installed at Yarra Square off Thomas Avenue and the Warburton Highway.
Warburton residents and visitors to the area will soon be able to enjoy a timber viewing platform overlooking the river at the Yarra River Walk.
Construction of the three metre wide timber viewing platform is underway offsite, and will be installed in 2018.
The council-funded platform will run 7.5m along the river.
Melbourne Water has completed the Yarra River stabilisation works including rock work and temporary drainage at Thomas Avenue, Warburton.
Drainage works will take place in 2018.