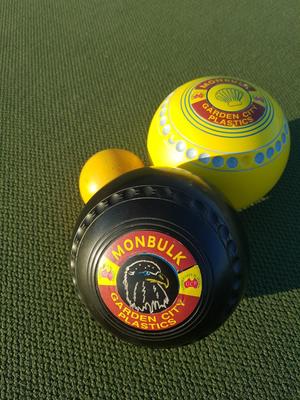 The Warburton Bowls Club only had one overall victory this week in Pennant Bowls.
Unfortunately, they had to forfeit the Weekend 6-a-side game due to lack of available players over the weekend. The 6-a-side team play Monbulk at home this week, depending upon player availability.
Following another close game away against Whittlesea 2, the Warburton 1 side went down in the last end to record an overall one shot loss, 85 to 86.
Rink scores were as follows: C. Neale 31/ 9; A. Donohue 21/ 21; J. Van Der Zweep 22 /18 and P. Caneva 11/ 38. They play Diamond Creek 1 at home this week as they look to rebound back.
The Warburton 2 team struggled away against Eastwood Golf 1 before going down 62 to 85.
Rink scores were P. Summers 15/ 20; G. Lewis 12/ 30; T. Van Der Zweep 18/ 18 and M. Reynolds 17/ 17. Well done to the first gamer, Fred Wagenaar, who played well in his first Pennant game! The team plays Croydon 4 away this week.
The Mid Week Warburton 1 side played away against Chirnside Park 1 and won 68 to 45.
Rink scores were S. Lord 15/ 20, G. Walsh 22/ 15 and R. McKail 31/ 10.
They play Eastwood Golf 1 at home this week.
Training is on Thursday evenings from 4pm. New Players, including beginners and those who have played before, are most welcome to come along and join this small but friendly local club.
Social Bowls is also available for those who are interested in giving bowls a try. This is held on Mondays from 12 midday at the club.
For further details, please contact the club on 59662391 or 0438184428.