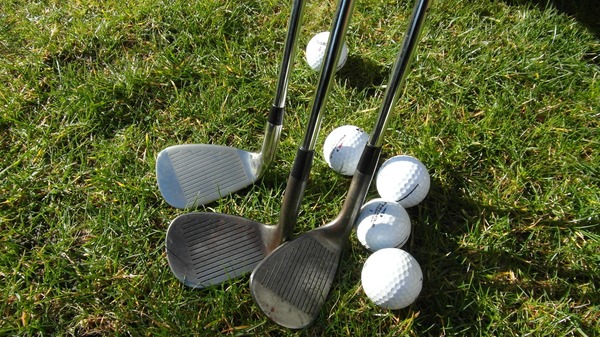 Four years ago, Warburton Golf Club's Allan 'Old Man River' Hubbard earnt a special mention in the results after achieving a rare feat.
He beat his age 'off the stick'.
Last week, he did it again – almost to the day – by shooting a fine 70 gross.
This time, though, he smashed the age barrier by five shots in what was a remarkable golfing effort.
At the club's Stroke and M.McGrann Bag-day qualifier on 8 January, Gerry Hadfield also had a day out.
He shot 93, Nett 62, to win the day and the B-Grade voucher.
This continued a rare vein of hot form for Gerry.
President Hall was unlucky as he also shot a Nett 62 but was defeated on countback in the qualifying for the bag play-off.
However, John managed to snare the A-Grade voucher.
The runner-up was Andrew McMath with a Nett 64 and balls extended to 67.
Nearest the pin winners were John Hall (3rd and nearly a hole-in-one), guest Brad Lovitt (9th and 15th), Barry Maltman (12th) and Ms Nursey and Bagel (17th).
At the club's twilight competition, hot scores kept coming.
Paul Kennedy check-mated the entire field with 23 points while Rob Hendy – in a return to form – snared the runner-up prize with 21 points.
Balls got down to 19 only.
The nearest the pins on the night went to Luke Patrick (1st), Steve Wyatt (3rd) and to Jaqui Hall, who nearly holed-out on the 9th – but she got her birdie.
A good-sized field of 63 played in pleasant conditions at the clubs 11 January stableford.
Ossie McClay was the most impressive golfer on the day with 41 points, to take the B-Grade voucher.
Close behind, and good enough to grab the A-Grade prize, was 'Happy Gilmore', accruing 40 neat points.
Marcus Hottes, playing his first comp round for some months, was runner-up with 39 impressive points.
Balls only got down to 36 and nearest the pins went to Marcus Hottes (3rd and 9th), guest A.Thomas (5th and 15th) and Darren 'Junior' Wyatt (12th).