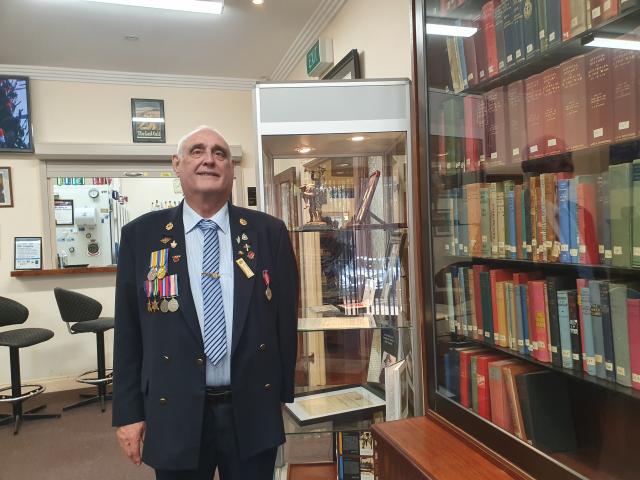 By Parker McKenzie
$55 million in funding has been dedicated to ensuring Australian veterans can now access free medical treatment for 20 of the most commonly claimed conditions through the Department of Veterans' Affairs, alongside a boost for psychiatric assistance dogs.
Minister of Veterans' Affairs Matt Keogh announced the funding on Friday 5 August, which consists of $22 million for the Psychiatric Assistance Dog Program and $33 million for the free Provisional Access to Medical Treatment program.
"I am pleased to announce a boost of $22 million to ensure the ongoing operation of the critical Psychiatric Assistance Dogs Program which is changing the lives of veterans," he said.
"This Government commitment will also extend support to eligible veterans who have privately sourced an accredited psychiatric assistance dog prior to the start of the Program in September 2019, including maintenance funding for expenses such as veterinary bills, pet insurance, and vaccinations."
100 psychiatric assistance dogs have been placed with veterans suffering from PTSD, who must hold a gold or white card, have a current diagnosis of PTSD from a psychiatrist and be engaged in treatment for at least three months to be eligible for the program.
Monbulk RSL President Bill Ford while the dog program is "fantastic" and every dollar the government puts towards veterans counts, for many older veterans it is too late.
"The average age of the Vietnam veterans now is about 77 years of age. Bearing in mind, Vietnam ran from 1962 to 1972 and a lot of the first ones from early periods there are in their 80s, a lot of them are passed on now," he said.
"Until they turned 70, a lot of them didn't get a gold card. They had to try and fight the DVA to get anything at all."
The Provisional Access to Medical Treatment Program enables to access treatment for commonly accepted conditions while their claims are being accessed. Some of the conditions include osteoarthritis, shin splints, tinnitus, joint instability, achilles tendinopathy and bursitis, and cuts, stabs, abrasions and lacerations.
Mr Keogh said the government knows veterans waiting for claims to be processed need to be supported.
"I am very conscious of the compensation claims backlog, with some veterans waiting too long for their claims to be processed. This is unacceptable, the Department of Veterans Affairs has been under-resourced for too long," he said.
"The process of fixing that backlog by rebuilding DVA is now underway, with the Labor Government committed to employing more permanent staff in the Department."