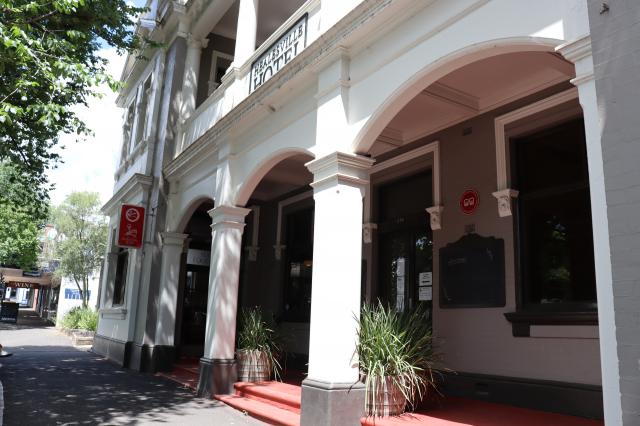 By Callum Ludwig
Pubs and their patrons have been hit with another setback as the beer excise tax increased from Monday 1 August.
The announcement was made by the Australian Taxation Office as part of its CPI indexation review, deciding on an increase of 4 per cent.
Director of the Healesville Hotel Michael Kennedy said he thinks the decision is poorly timed.
"People are already fairly cautious on where they're spending their discretionary dollar. I think this is just going to add to that squeeze as to where their discretionary dollar goes, and people are going to spend less time in their local," he said.
"I think hospitality at the moment is copping it, a lot of industries are, but in hospitality at least, it's quite acute. It's this, it's staffing, it's the cost of lettuce being 50 per cent more than it was twelve months ago."
The excise tax on beer and other alcohol is adjusted twice per year, usually in February and August.
Mr Kennedy said it's currently tough on businesses.
"At the moment, you've got to be very clever, careful and vigilant. You've got to really keep an eye on all the costs, and what you're doing and be creative," he said.
"I hope people don't view the businesses as trying to make more money, just because you're putting up your prices doesn't mean that you're trying to make more money. It's to stay open, keep employees working, and keep serving the customers you do have, so I hope our patrons are understanding."
For a beer exceeding 3.5 per cent alcohol volume, the excise has increased from $37.76 to $39.27 for every litre of pure alcohol, meaning beer drinkers will pay $1.51 more per beer. For packaged beer, the increase is even larger, increasing by $2.14 to $55.73 per litre of alcohol.
CEO of the Brewers Association of Australia John Preston said the increase is the largest in more than 30 years.
"Australians are taxed on beer more than almost any other nation. We have seen almost 20 increases in Australia's beer tax over the past decade alone. Pub patrons will soon be faced with the prospect of regularly paying around $15 for a pint at their local," he said.
"For a small pub, club or other venues, the latest tax hike will mean an increase of more than $2,700 a year in their tax bill – at a time when they are still struggling to deal with the ongoing impacts of the pandemic."
Only Norway, Japan and Finland are taxed more on alcohol than Australia found in a report by economist and University of Adelaide professor Kym Anderson AC, commissioned by the Brewers Association in 2020.
Since then, the Australian excise on packaged beer has risen to $2.70 from $2.26, meaning Australians now pay 18 times more than Germany, 15 times more than Spain, seven times more than America, six times more than Canada and almost twice as much as New Zealanders.