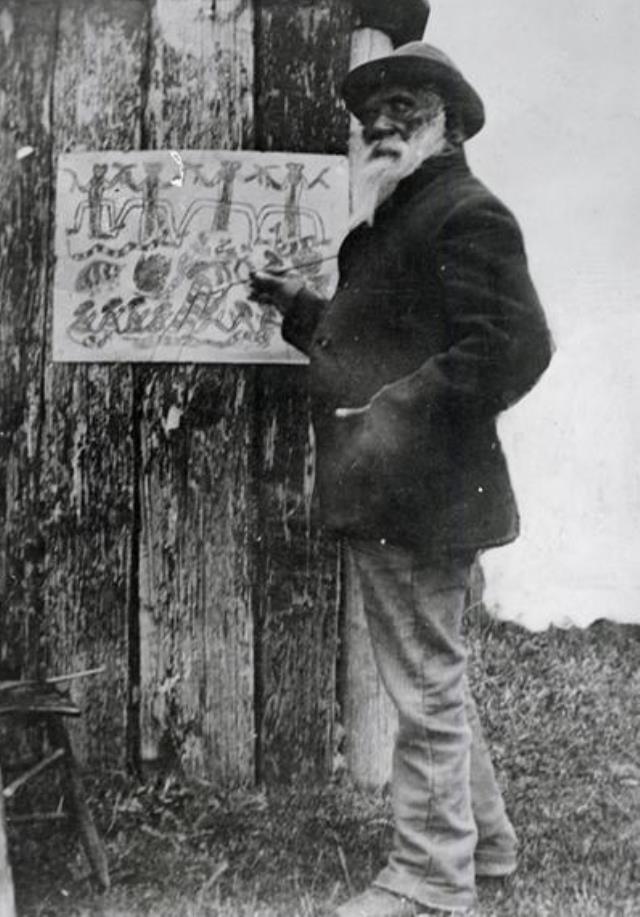 The descendents of Wurundjeri artist and Ngurungaeta William Barak are calling on the community to help raise funds to purchase two of his artworks going to auction at Sotheby's in New York this week.
A GoFundMe set up by the Wurundjeri Woi Wurrung Cultural Heritage Aboriginal Corporation has been aiming to raise $250,000 to bid on the culturally significant artworks on Wednesday 25 May.
As a figure tightly linked to Healesville and the Coranderrk campaign for freedom of place and uniting Aboriginal people, Barak was also the first Indigenous artist to be renowned for his artworks.
It is a rarity that artworks from the First Nations leader are up for auction.
The last attempt by the Wurundjeri Corporation to purchase one of his drawings named 'Ceremony' in 2016 at an auction in Sydney was unsuccessful, being outbid by an art collector.
"We seek your support in raising funds to purchase these two pieces of artwork so that they can be returned to Country and be kept safe for the Wurundjeri people and their descendants," the GoFundMe reads.
The first of the artworks up for sale is a drawing called 'Figures in possum skin cloaks' which was created by Barak in 1897.
"It is different from previous work and depicts a group of male and female figures in possum skins cloaks who are shown gathered for a cultural purpose," the GoFundMe says.
"The second artwork is a Barak parrying shield. The shield is unique, as there are three boldly incised motifs at the centre. These motifs are design elements not found on other parrying shields attributed to Barak."
As of Monday 23 May, over $46,000 had been raised for the auction but it is estimated that combined the artworks will fetch up to $1 million.