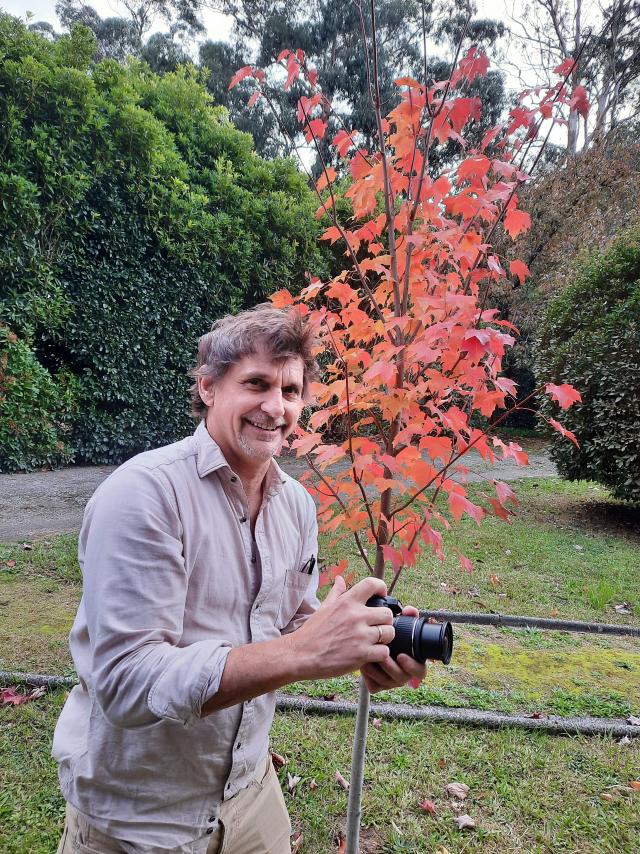 By Renee Wood
Photographs are a tool which helps us hold onto memories, with snapshots taking you back to times, places and people in your life.
It's a gift that Millgrove freelance photographer is helping families receive when loved ones are going through receiving palliative care.
Mr Richards has been volunteering his time with the Eastern Palliative Care (EPC) Smile Makers program since before the pandemic.
The program allows clients to get together with family for a photoshoot to create beautiful keepsakes with a photographer.
Mr Richards said he's gone through his own bereavement before which helped to make him quite comfortable in that environment.
"It's very difficult to put into words, because it's such a profound thing that they're going through," Mr Richards said.
"I'm doing it to give them something and what I get out of it is just the knowledge that I've helped out.
"We get some really good shots with the families as well, because often times people have children and grandchildren so it often becomes a cast of 1000s."
Mr Richards said it can be a fun environment for the family but capturing a glimpse of reality is important in the photos.
"Everyone was having a good time, but there was a real sense of sadness throughout.
"There were a couple of more intimate shots…They weren't actually smiling, it was quite poignant and I thought that's real life, that's what's happening.
"Not all photos have to be beaming and smiling and they were some of the best shots with people not smiling, just looking at each other and holding hands."
The volunteer believes it's opportunities like this that allow people to process death and help to acknowledge that dying is a part of living.
"Disease can be terrible and painful but the idea of dying itself, is something that we're all gonna go through at some point, and the more comfortable we are around that the easier it's going to be when the time comes for all of us."
Mr Richards said going through his own grief from losing a family member has helped him be more comfortable in volunteering for the role and EPC is also very supportive.
So far he's kept an anonymous profile, but agreed to share his story with Star Mail in hope of inspiring others to consider volunteering.
"There's a saying that goes, 'Today I'll do someone a good deed but I won't get found out about it' and one of the most important things for me in volunteering is that people don't know that I do it," he said.
"A big part of the volunteering is in letting go of that ego and that you go and just do something for someone else, and no one else knows about it."