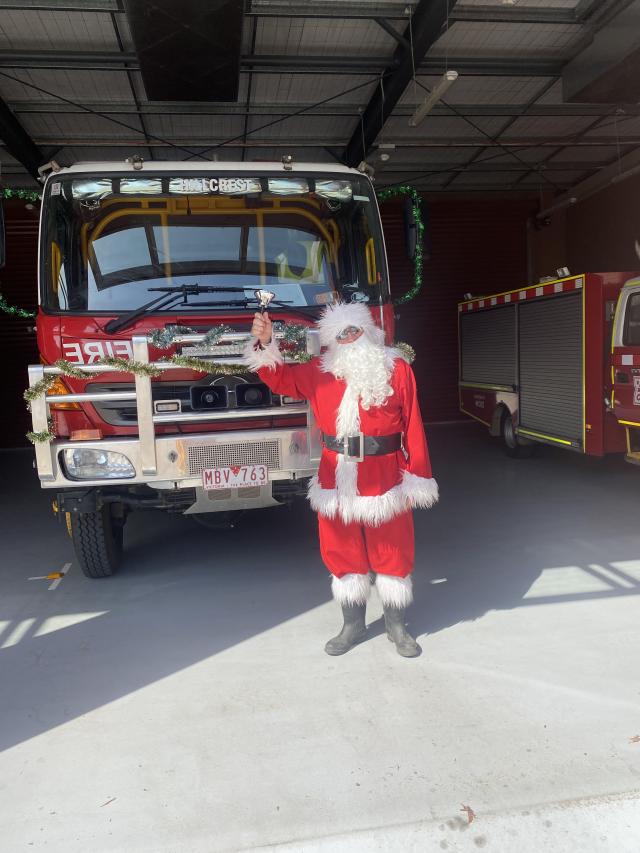 Hillcrest CFA enjoyed visiting local families and children with Santa on Saturday 18 December.
The tour began at Don Road and Warburton Highway before travelling down Dalry Road and Healesville Koo Wee Rup Road.
Families were able to take photos with Santa and ask for final present requests before Christmas Day.
Crews were planning to tour other areas on Sunday however, it was cancelled due to the rain.
Now that has been rescheduled to Wednesday night 22 December, with the details as follows:
Starting in Launching Place/Woori Yallock at Alpine Blvd, Warburton Highway and all roads on Allsops Road side.
Then Santa will travel to Phillip Rd, Williams, Nester Road and Shevlins Lane, School house, Elvian and finishing on Lusatia Park Road.
Woori Yallock starting at Henry and Lester proceeding to Middleton Estate then finish at the Symes Road Estate.
Listen out for the sirens on the night to hear Santa's announcement.