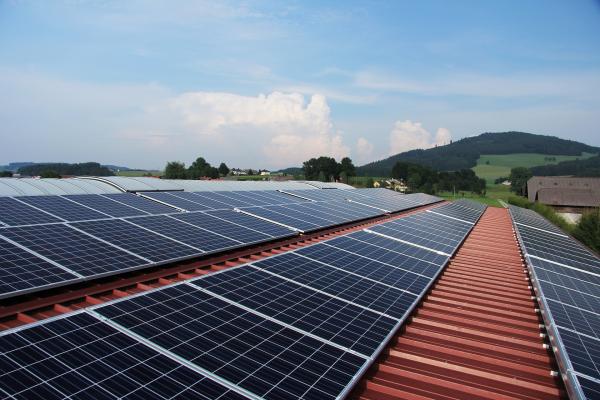 Renee Wood
The Greater Yarra Valley and Ranges is one of seven regions coming together to ignite community led renewable energy projects.
The State Government invested $3.73 million dollars into establishing 'Community Power Hubs' across Victoria to explore clean energy solutions for home and towns to accelerate the state's future targets.
Healesville Core President Jeff Barlow is the executive officer of the region's hub and said it will work closely with Komo Energy, a specialist in rolling out renewable projects, on investigating small and large scale options that can be implemented locally.
"We're interested here in Victoria in utilizing their professional expertise, both within renewable energy and also legally as well, to provide us with the advice that we need to run similar sorts of programs here in our region," Mr Barlow said.
"For example, medium sized solar farms, bulk buys for households and businesses with things like solar panels, batteries, heat pumps, maybe reverse cycle air conditioners.…
"Perhaps solar car parks where you have a car park with solar panels on top to provide shading… with electric vehicle charging points as well."
The funding will support four jobs within the hub's steering group, that will develop and deliver locally owned projects, while working closely with smaller established groups, including Healesville CoRE, Yarra Glenergy, Clean Energy Nillumbik, Yarra Valley ECOSS, Dandenong Ranges Renewable Energy Association, Bunyip Renewable Action Group, and Eastern Climate Action Melbourne.
Residents will also have the opportunity to work with the hub on public and private initiatives.
"This idea that we're a trusted organization, and that we can do the hard work for the community.
"A lot of people think that they want to put solar on their rooftops, but they just don't know where to start. They don't know who to go to, they don't know who installers are and there aren't a lot of installers in our region."
The seven regions and Energy Minister Lily D'Ambrosio came together online to officially launch the Community Power Hubs on Saturday August 28.
"So many excellent ideas come out of our regions, and the Community Power Hubs make these ideas happen – creating jobs, cutting bills and helping us halve our emissions by 2030," Lily D'Ambrosio said.