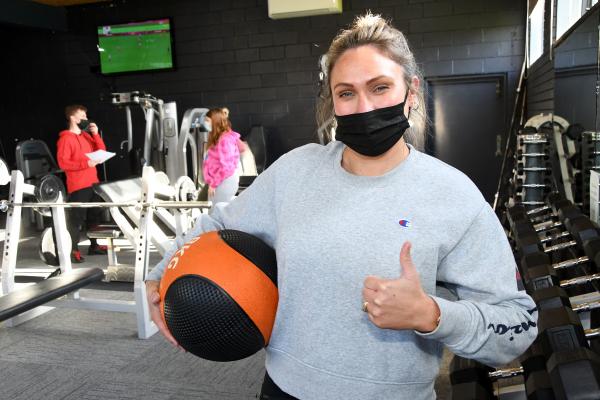 By Taylah Eastwell and Jed Lanyon
Victoria emerged from its fifth lockdown on Wednesday 28 July. The easing of restrictions meant that many businesses could open their doors to traders once again.
Premier Daniel Andrews announced on Tuesday 27 July that some restrictions would ease as the state recorded numerous days of cases all being linked to current outbreaks and all in isolation during their infectious period, resulting in zero community transmissions.
The five reasons to leave home was scrapped – including the 5km travel bubble – with Victorian's free to roam between regional areas and metro Melbourne. However, no visiting family or other homes is currently allowed.
"It is incredibly important that we regard the home as what it is, it is in many respects from the transmission of this virus point of view the highest risk environment, so no visitors to your home for the next two weeks and if we can change at that point, we will," Mr Andrews said.
Public gatherings of 10 people are permitted, while students returned to face-to-face learning from Wednesday 27 July.
Cafes and restaurants have also re-opened their doors, however strict density limits and patron caps apply with only 100 people allowed inside indoors at once and 300 outside – and just one person per four square metres.
Retail, beauty and personal care has also reopened with the same strict density limits.
Masks remain mandatory in all indoor and outdoor settings where you cannot properly socially distance, except inside the home.
"I know its painful, I know no one enjoys doing it. But it is effective," Mr Andrews said.
There are currently no crowds at the footy or large events. Funerals and weddings are limited to 50 people.
Office workers have returned at 25%, or 10 people, whichever is greater – if absolutely necessary.
"If you can work from home then you should. We would ask that you work from home in the interests of every precaution to keep us safe, again that won't be news that everyone supports but they are the rules," Mr Andrews said.
These rules are expected to remain in place until Tuesday 10 August before being reassessed.