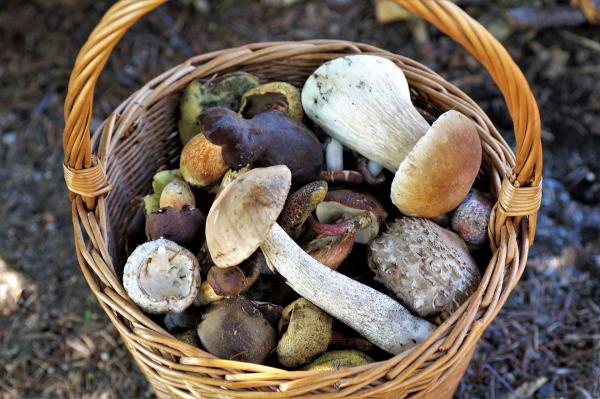 A Badger Creek resident is celebrating the release of her new book, a beginners guide to mushroom foraging.
Doris Pozzi released 'Wild Mushrooms – A beginner's guide to foraging' in May ahead of the Yarra Valley Writers Festival and in time for the current mushroom season.
"Mushrooms are a great activity, we get such high rainfall here and there's always a very wide range of mushrooms you can forage around the area.
"So many people I talk to say they have thought about picking mushrooms but just wouldn't do it because they are too scared.
"People have been picking mushrooms for centuries, it's just about having the knowledge and being sensible."
Ms Pozzi said her book provides an introduction on a dozen of the most identifiable and edible mushrooms for people to forage.
"People are generally becoming more interested in sustainable living topics, particularly with the pandemic, a lot more people have ben interested in things like growing their own vegetables and becoming self reliant."
Ms Pozzi said she would be hosting classes for next year's mushroom season to educate hopeful foragers. 'Wild Mushrooms' is Ms Pozzi's second book release following her edible weeds guide about ten years ago.
The author hopes to break down some of the negative assumptions people may have for the hobby of mushroom foraging and believes that media reports highlighting those who have fallen ill after naively eating mushrooms attributes to mycophobia – the irrational fear of mushrooms.
"Every mushroom season you will see a story about it. What they won't share is the tens of thousands of people eating (mushrooms) perfectly fine… It just puts even more people off it and fuels this mycophobia.
"The analogy I always use is, going and foraging for mushrooms can be dangerous, but driving a car can be dangerous too. It doesn't mean you don't do it. You study it and go and do it safely.
"You don't just get into a car without knowing how to drive and go 100 kilometres an hour, in the same way you wouldn't go out and randomly pick mushrooms without knowing. How many activities do we do that are potentially dangerous?"
More information about Ms Pozzi's book can be found at edibleweeds.com.au and the guide will soon be available for purchase at Verso Books in Healesville.