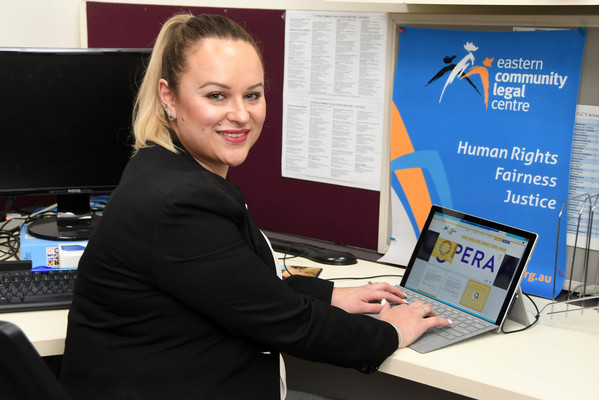 A much-needed funding boost to frontline legal services is expected to be felt locally amid the Covid-19 crisis.
Earlier this month, both the Federal and State Government announced funding to support legal services that are facing an increased demand caused by the pandemic.
On 6 May, the Federal Government announced funding of $63.3 million.
This was followed by a State Government announcement, three days later, of $17.5 million, including funding for every community legal centre.
One local organisation that is set to reap the benefits of this funding is the Eastern Community Legal Centre (ECLC).
The centre provides free legal assistance to people who live, work and study in Melbourne's east and has a community link in Healesville.
ECLC CEO Michael Smith said the funding would go towards information technology and planning around the "changing areas of community needs" during the Covid-19 crisis.
"We're certainly hearing more from people with financial issues, tenancy issues, homelessness they are areas we traditionally don't do a lot of work in," he said.
"We've still got a fair demand for family violence work which is concerning."
Mr Smith said the centre had previously relied on face-to-face meetings before strict Covid-19 restrictions came into effect.
"We've had to change our service model, so mostly people are working from home or remotely," he said.
"We've done a whole shift to make sure that if we're giving phone advice with people we're doing it safely."
He said it was great to see the much-needed funding come through so quickly.
"It's absolutely vital to support community legal centres and we need to let our community know that we are here for them," he said.
"It's great that we haven't had to lobby and hassle our politicians and government to get this funding.
"To see that come through quickly from the State and Federal Government is a real relief."
To find out more about ECLC and how to get help, visit www.eclc.org.au.