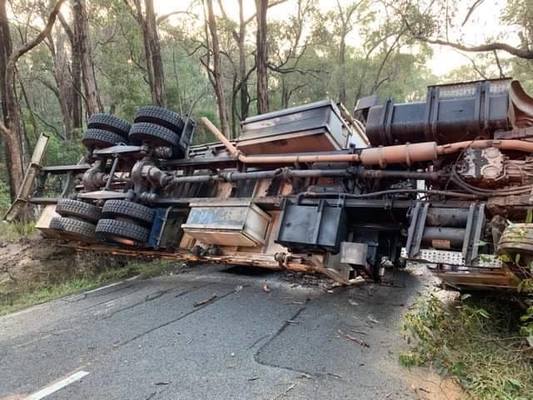 A large truck rollover has blocked Old Gippsland Road in Lilydale at around 8am on the morning of Thursday 30 May.
The condition of the driver is unknown at this time but paramedics were not called to the scene.
Police closed the road and two CFA pumpers were called to wash away oil from the road and to assist with the clean-up.
The incident occurred near the Warburton Highway end of the road.
The situation is under control but the road will remain closed for some time while the truck is being cleared.