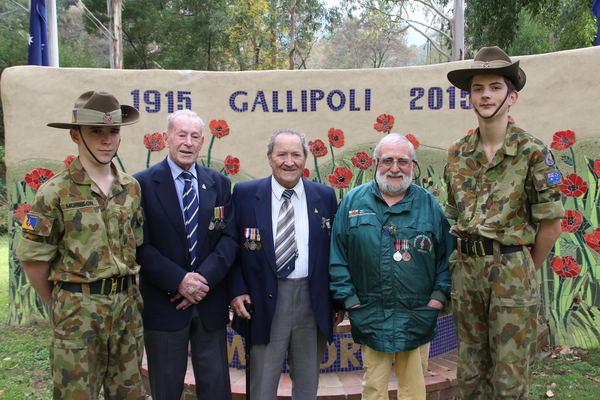 By Kath Gannaway
Thousands of people saw the sun rise on Anzac Day commemorations across the Yarra Valley with the trend continuing of ever-increasing numbers at Dawn Services in Yarra Junction, Healesville and Millgrove, and just a few hours later, equally well-attended commemorative marches honoured generations of men and woman who served, and who are serving, in war.
The main streets of Marysville, Healesville, Warburton, Yarra Glen and Yarra Junction were lined with people showing their appreciation for the sacrifices made.
Veterans proudly wore their medals, and others wore, with pride, the medals of family members who served their country in the fields of war around the world.
The Seville and Wandin communities paid their respects at the Wandin Rotary Club service at the Wandin Yallock Memorial.
Community, emergency and sporting groups, along with students from almost every local school played a role in the honouring of local men and women who left, and who still leave, their small communities for military operations at home and abroad.
The Mail captured the diversity, spirit and energy of the Anzac Day tradition at Healesville, Warburton and Yarra Junction. For more photos visit mailcommunity.com.au .