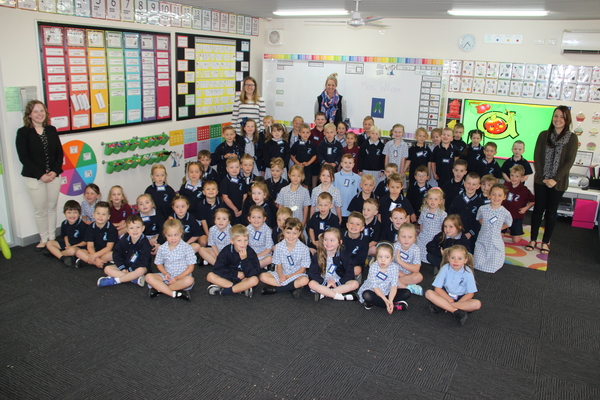 By Kath Gannaway
Yering and Wandin North are among primary schools across the Yarra Valley buzzing with excitement as a bunch of new preppies embarked on a big, new adventure.
While the excitement levels and the expectations are very much the same, the numbers are vastly different.
Yering's three preppies are part of a small prep/one/two class where even on day one, everyone knows your name.
At Wandin North, it may take just a little longer for all 68 preppies to be on a first-name basis, helped along by the 'small school' atmosphere that is an integral part of the school culture, and its success.
Arianne, Zander and Nate met up with their new classmates, and teacher, principal Deanne Cole, on Thursday, 1 February, for a relaxed start to their primary school years at Yering.
Preparation for Wandin North's explosion of preppies took a little more planning with four teachers and a core building now divided into four spacious and light-filled classrooms to maintain the small classes that parents and teachers value, and the kids love.
"It's a bit like gathering fluff," principal Dee DeKlijn observed with a big smile as the four classes came together on Wednesday for a 'class of 2018' photo for the Mail.
And, it was a bit the same at Yering, as the prospect of exploring the fantastic play equipment with new friends seemed a way more fun way to start the day!
Big, little or in-between, Yarra Valley's primary schools are happily off and running for another year.