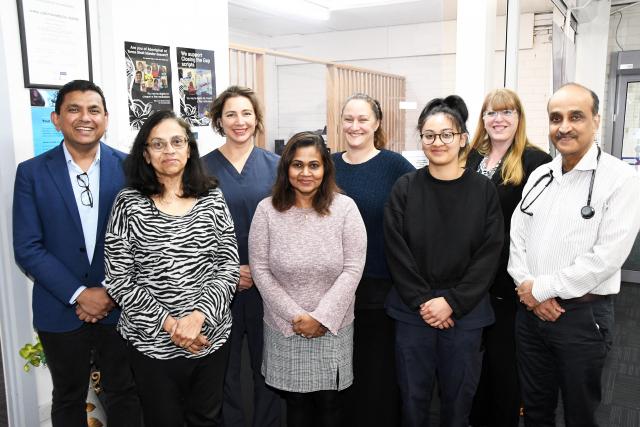 The Yarra Junction Medical Centre is delighted to share some exciting news with their valued patients and the community they've been serving for over 40 years.
They are thrilled to announce the arrival of Dr Nadeeka DeSilva, who will be joining the team of dedicated healthcare professionals.
At Yarra Junction Medical Centre, their mission has always been to provide top-quality medical services to the Upper Yarra Valley and the surrounding areas. With Dr DeSilva's addition to the clinic, they are better equipped than ever to continue this tradition of care and service excellence.
Their clinic, conveniently located on the Warburton Highway in Yarra Junction, is a bulk-billing facility dedicated to making healthcare accessible to all. They pride themselves on their commitment to the well-being of our community, and Dr DeSilva's presence will only enhance their ability to serve you.
Dr DeSilva will be joining an esteemed team of physicians, including Dr Gamini Colombage, Dr Brahma Malapurathattil, Dr Bin Shi, Dr Kim Ngan Le, Dr Leela John, Dr Kumara Jayasinghe, and Dr Manjula Rathnabharathie. Together, they bring a wealth of experience and expertise to address the healthcare needs of the community.
For those in the Upper Yarra Valley and surrounding areas, Yarra Junction Medical Centre's location is second to none. Situated at the intersection of Warburton Highway and Little Yarra Road, making it convenient for patients from Yarra Junction, Launching Place, Don Valley, and Wesburn. The centre offers ample on-site parking for your convenience, and for those using public transportation, the 683 bus route stops nearby on Warburton Highway.
The team of doctors is further supported by dedicated practice nurses, including Chanduni, Kate, Kim, and Michelle. They work tirelessly to provide comprehensive care, including assistance with complex health needs, health assessments, and various general nursing duties.
Yarra Junction Medical Centre is also pleased to announce their services will soon expand to include dietitian consultations by Will Jenkins and the addition of Abi, a diabetic educator, to the team. This development underlines their commitment to offering a broad range of healthcare services.
Moreover, Yarra Junction Medical Centre hosts several other essential healthcare services on-site, such as Dorevitch Pathology, Glenister Podiatry, Hidden River Counselling Services, provisional psychologist Jasper Eames, and Dr Michael Jones, Cardiologist. Dr Jones and his team from Rural Cardiology conduct consultations and perform stress echocardiograms at the practice each month.
Current operating hours are 8.30am to 6pm from Monday to Friday and 9am to 3pm on Saturdays. A welcoming and friendly reception staff is ready to assist you with appointments and inquiries. Appointments can be scheduled by calling 5967 1606, or you can conveniently book anytime through the Hotdoc app or by visiting www.hotdoc.com.au.
The team is excited to embark on this new chapter with Dr Nadeeka DeSilva and look forward to continuing the tradition of providing exceptional healthcare services to the community. Thank you for choosing Yarra Junction Medical Centre for your healthcare needs, they are honoured to be your trusted healthcare providers.