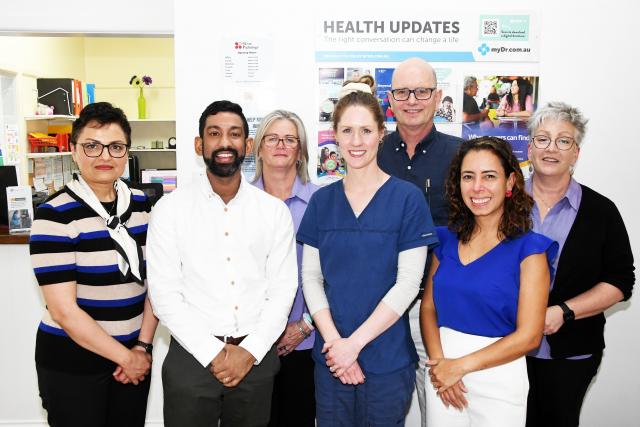 Healesville Medical Centre is entering an exciting new era under the dedicated stewardship of Dr Joel, the new owner, as Dr Graham Stephens embarks on his well-earned retirement. The transition in leadership signifies a fresh start for this beloved healthcare institution, a cornerstone of our community for the past 40 years.
We are pleased to share that Dr Peter Rogers, the founding owner, is here to stay, ensuring that generations of families continue to receive the compassionate care they've come to expect. With over 30 years of service, Dr Rogers is not only a familiar face but also a renowned practitioner, having received accolades from organizations like the Rural Workforce Agency Victoria and the RACGP for his services to rural medicine and GP obstetrician services.
Dr Fereshteh, who brings her expertise and warmth to Healesville. With a background as a specialist paediatrician in Brazil, she's a strong advocate for preventative care and lifestyle medicine, and she's excited to be a part of our community. Fun fact: she was born in the heart of the Amazon rainforest.
Joining this esteemed team is Dr Katia adds her unique skill set to the mix, with interests in skin procedures, women's health, paediatrics, and chronic disease management. Having lived in France for 11 years and earning qualifications in emergency medicine, emergency imaging, and clinical nutrition, Dr Katia brings a diverse and international perspective to her practice.
Dr Joel, the new owner, hailing from London, UK, is passionate about men's health, mental health, and plant-based medicine. He's an advocate of holistic medicine and preventative care, and he's sure to be a valuable addition to our community.
And let's not forget our practice nurse, Hannah Daniels, who brings over a decade of experience as an Emergency Medicine Division 1 nurse. She's instrumental in setting up the HMC preventative health care program and shares her expertise in improving health outcomes in chronic disease management.
Beyond these remarkable changes in personnel, Healesville Medical Centre has undergone a transformation in its infrastructure. The full-scale renovations have garnered positive feedback from patients and staff, making the clinic even more welcoming.
The practice has also made significant strides in improving its core business operations. The implementation of new IT systems, phone systems, on-site pathology, online appointment bookings, and reminders streamlines the patient experience and ensures efficient communication.
But that's not all! Healesville Medical Centre is proud to introduce the Yarra Ranges' first dedicated plant-based medicine clinic. This ground-breaking initiative offers medicinal cannabis to eligible patients, addressing conditions such as anxiety, depression, sleep disorders, chronic pain, inflammatory conditions, autoimmune conditions, and more.
Additionally, the practice is pleased to offer a Home Sleep Study Service, addressing the multifaceted complications associated with sleep apnoea. From daytime fatigue to cardiac conditions and type 2 diabetes, sleep apnoea is a serious concern. This service is a pioneering development, making Healesville Medical Centre a leader in comprehensive healthcare.
We invite you to come and meet our dedicated team of receptionists, doctors, and our new practice nurse. We are committed to providing the best possible care for you and your family. Together, we look forward to serving you, the heart of our Healesville community, in this new chapter of Healesville Medical Centre's history.