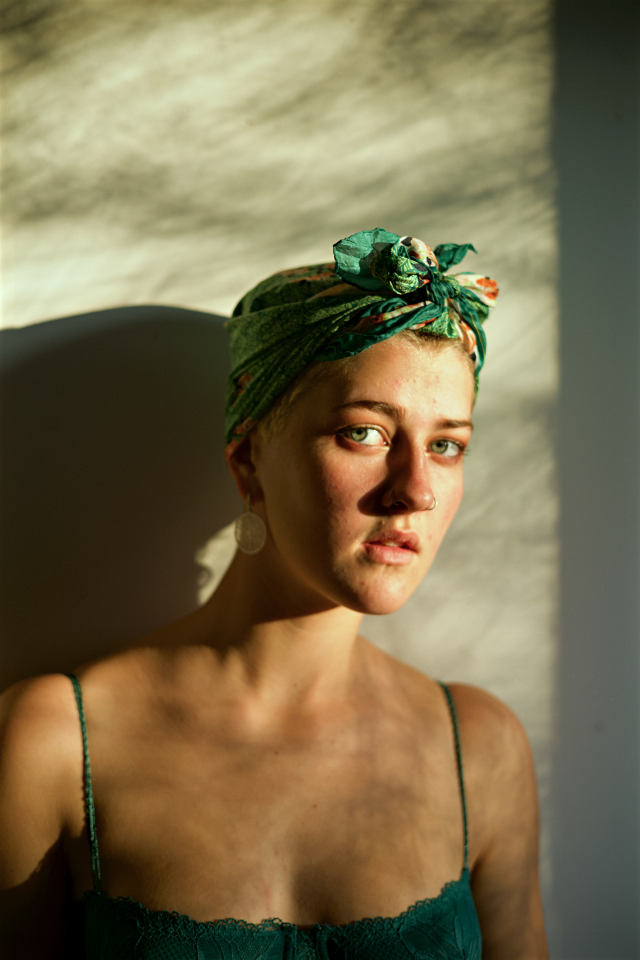 By Callum Ludwig
A young Warburton artist is crowdfunding her debut EP, following in the footsteps of her father and musical family.
Jayda Jean has been touring and producing with her dad Woody Clark, of Woody's World, recording on his albums from the age of six and travelling the country at nine years old.
Mr Clark said it was super exciting to see her producing her own music now.
"She has co-written at least half a dozen songs for my two kids' albums, she's had a lot of input, and added a lot of value, giving the harmonies a child-like aesthetic," he said.
"A lot of people have been in on her journey from when she was really young and are really intrigued and excited to see how she takes this into her own artistic expression."
At the age of only 12 in 2018, Ms Jean entered her song Take Me in Your Arms into the ACMF National Songwriting Competition and won, receiving a $1600 prize which she put towards recording another original song, submitting it for a national songwriting award in 2020, and winning again.
Ms Jean said she has been singing since she could speak.
"It's always been a hobby and a passion. It gives me an outlet, when I feel inspired, I sit down and write something,"
"I'm really excited about everything, and to take it more seriously and really give it a shot with my whole heart put into it."
Under simply 'Jayda' on Spotify, she currently has two songs 'Lost' and 'Rose Coloured Sky' which have accumulated over 21,000 streams between them.
Ms Jean wanted to thank everyone who has supported her thus far.
"Almost 50 people have donated so far, which is pretty amazing, and I want to thank all of them," she said.
"We started off wanting to get $2500, and now we've been able to stretch it to a goal of $4000, currently at nearly $3200."
Donators have numerous options to contribute to Jayda Jean's crowdfunding campaign, which ends on Sunday 5 June, with rewards for differing amounts.
Particularly, a donation of over $50 offers access to an Exclusive Launch Party for the EP, with food and drink provided at an event with Ms Jean's family, sharing stories and her new music. At the time of writing, 81 of these donation options are available.
The funding received will go towards recording the debut EP, musician fees and mixing and distributing the track at a total cost of $4050, while an increased budget could provide opportunities like a photo shoot, the ability to record more originals in the studio for the EP, social media promotion. a music video and for the launches in Adelaide and Melbourne.
Supporters can donate to the crowdfunding campaign here: https://www.pozible.com/project/jayda-jeans-debut-ep/