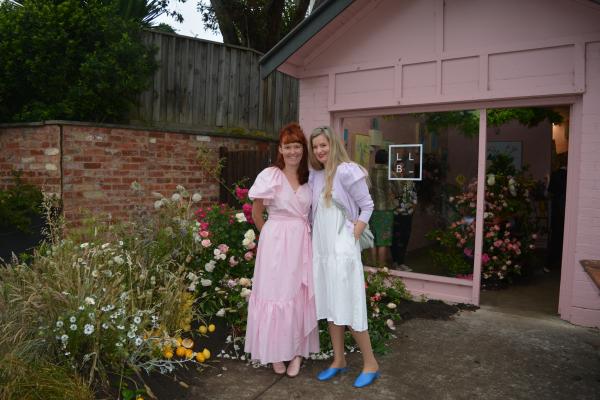 By Renee Wood
Upper Yarra residents in the Healesville area from today and over the weekend are invited to visit an art exhibition powered by flower energy.
'Arohanui' originates from a Māori word meaning 'much love and deep affection' and Yarra Valley artists Rebecca Noble, director of LLB (Florist) and Nicole Donegan (Artist) curated the exhibition to inspire and uplift the community.
"The paintings are supported by the flowers and the flowers are supported by the paintings – there's a synergy there," Nicole said.
Some of Nicole's arts have been inspired by Rebecca's flower arrangements, with both works complementing each other in the space.
"A lot of the paintings have the same colour palette that I love and when we put the two together, it's a celebration," Rebecca said.
Rebecca said the flower installation's are a representation of her life, connecting certain flowers from her early childhood, then flowing through to flowers she'd like to have at her funeral.
It's created a connection with how flowers are part of big moments in our lives and the installation invites the viewer to consider how blooms are connected to big moments.
The free exhibit is open today and over the weekend 10-4pm each day at LLB flower studio in Healesville 184 Maroondah Hwy, Healesville VIC 3777.