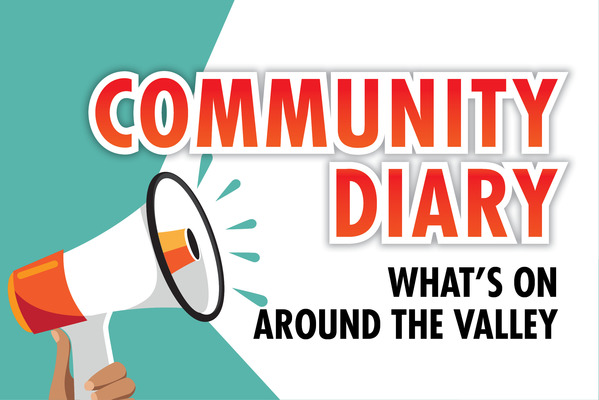 HW4W
Healesville Women 4 Women invites locals to a movement workshop learning how to move for nourishment not punishment. This workshop will provide the best resources and supports to help with exercise and movement practices. Sunday 22 August 2-4.30pm Lions Club Hall. Registrations: hw4wwinter2021.eventbrite.com.au
Calendar comp
The Upper Yarra community are invited to submit one of their favourite photos to go into an online exhibition– My Upper Yarra, My Community. 12 winning entries from the exhibition will feature in the 2022 Warburton and Yarra Junction Community Bank Calendar. Entries close 5pm Friday 30 July. For more details visit www.upperyarra.net.au/community or email admin@upperyarra.net.au
Community choir
Healesville Community Choir is for everyone who loves to sing. Singers of all abilities are welcome as the group meets on the first three Mondays each month 7-9pm at YAVA Gallery and Arts Hub. Enquiries 0406 402 590 or HealesvilleCommunityChoir@gmail.com
Over 50s friendship
The Over 50s Friendship Group meets every Monday and Wednesday 12.30pm – 4pm at the Yarraburn Senior Citizens Centre. The group provides a venue for elders to meet, play cards and games, chat and share knowledge and create friendships and provides support for those struggling to cope with the isolation and lockdowns.
Community Bank grants
An information session for the upcoming Community Grant Round – Community Banks Warburton and Yarra Junction will be held on Monday 23 August, 7pm at the Yarra Junction Bowls Club. Registrations and enquiries: admin@upperyarra.net.au
Edible Weeds
Most common urban weed species of Melbourne are not only edible but remarkably nutritious. Learn how to identify weeds such as dandelion, chickweed, mallow, amaranth, wild onions, stinging nettle and many more. You'll also learn how to use edible weeds safely and incorporate them into delicious meals. Sunday, 14 August, from 10am-11.30am. Visit the Yarra Ranges Council website for more information.
Reach out
Is there a free or low-cost community event you'd like to share with our readers? Send an email to editor@mailcommunity.com.au by 5pm on Wednesdays for inclusion in the following week's edition.