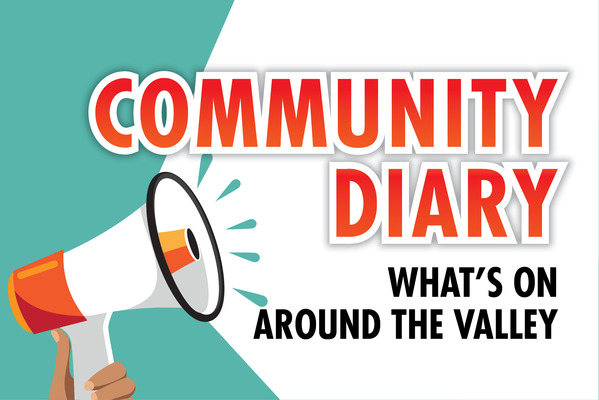 Australia's Biggest Morning Tea
Support Australia's Biggest Morning Tea at St Brigid's Church Hall, 15 High Street, Healesville, at 10am on Thursday 30 May. The fund-raiser will support those affected by cancer, celebrate the lives of those passed and support those still fighting. The $5 entrance fee includes a cuppa and morning tea. For more information call 0417 087 199.
Jazz story time
It's all about jazz family story time on Saturday 1 June from 10am to 11am at Healesville Library. All ages. Special guest jazz musician. Call 9800 6497 for more information.
Infused by the Process
Infused by the Process: The Story of a Senior Print-maker is an exhibition on display at Hearth Galleries on Sunday 2 June at 2pm. Martin King has worked with the Australian Print Workshop in Gertrude Street Fitzroy since its inception in the mid-'80s.
Men's health talk
Join Yarra Valley Health counsellor Rob Glas and Eastern Health community health promotion officer Ben Brewin for a talk about men's health at Healesville Library on Tuesday 11 June at 3pm. Mr Glas will discuss men's health issues and mental health and Mr Brewin will talk about maintaining a healthy weight. Free hearing checks will be conducted. Call 9800 6497 to book.
Fund-raising dinner
HICCI extends an invitation to its fund-raising dinner on Friday 14 June at St Brigid's Hall, Healesville. There'll be live music and a two-course dinner, with all proceeds going to HICCI. RSVP by 7 June. Call 5911 6000 for bookings.
Bingo and social activities
Healesville Senior Citizens Club is seeking senior members of the public who would be interested in meeting new people. Bingo is held every Friday afternoon from 1pm to 3.30pm and general club meetings are held on the fourth Tuesday of every month, featuring lunch and entertainment. Call Ken on 5962 1550.
The Remakery
The Remakery is on the fourth Saturday of each month at Warburton Community Space, behind the Main Street shops on Thomas Avenue. It will run from 10am to 2pm on 22 June. For a stall booking, call Fiona: 0447 499 443. Bring broken things and volunteers might be able to repair them.
VIEW Lunch
The next Yarra Valley VIEW Club lunch will take place at the Yering Meadows Golf Club at noon on Tuesday 25 June. Inquiries: 0419 007 728.
Community choir
Anyone who loves to sing can join the friendly locals singing their hearts out at the new Healesville Community Choir on the first and third weeks of the month at Healesville High School at 7pm. Call Monica on 0417 904 862 for dates and more information.
Celebrating life in recovery
International speaker Cheri Peters speaks about finding freedom from abuse, hurt and addiction at 3490 Warburton Highway, Warburton, (Seventh-day Adventist Church). Email warburtonsdachurch@gmail.com or call 0424 002 551 for more information.
Badger community meeting
The Badger Community Group meets on the first Tuesday of every month from 4pm to 5.15pm at the Badger Creek Old School. The group is made up of local people working together to make Badger Creek even better. All welcome.
Probus
The Healesville Ladies Probus Club meets every third Friday of the month at 10am in the Senior Citizens Hall. Guests can enjoy making new friends who will enrich their life in retirement. There's no fund-raising involved and new members will be made very welcome. Call secretary Nancy Closter on 5962 3713.