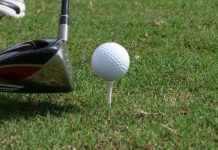 The Healesville Social Golf Club (HSGC) last week hosted a two-person ambrose round. Only 1.25 points separated the top and the bottom scores after handicap. The...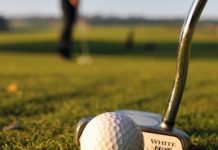 Under cloudless skies, 30-plus Warburton Golf Club members enjoyed the greatly-improved conditions on Wednesday 26 June. The course was still quite soft with very little...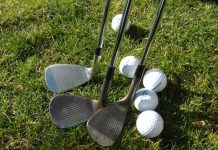 Craig Stewart (13) had a ripper of a day playing in the Healesville Social Golf Club (HSGC) monthly Trophy Day (stroke). He won the day...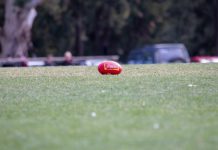 Eastern Football League (EFL) Round 11 Premier Division Seniors Noble Park 11.11.77 d Montrose 2.7.19 GOALS - Montrose: J. Lindgren, J. Bastinac. BEST - Montrose: R. Hillard, T. Jones,...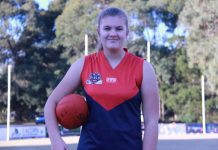 Jaclyn Healy celebrated her 100th game for the Montrose Football Club when she lined up against The Basin on Sunday 30 June. Healy is one...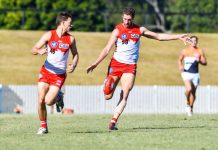 Sydney Swans new recruit Michael Knoll was selected with pick four in last month's AFL Mid-Season Rookie Draft and has put together some impressive...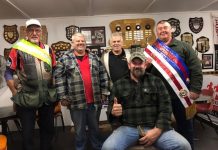 An early start was needed for the championships at the Woods Point Gun Club on Sunday as it was the shortest day of the...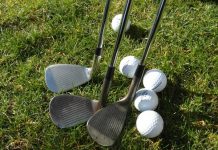 Healesville Social Golf Club (HSGC) had some interesting results this week with a slight change in format. The club played stableford with nine-hole power play. Karl...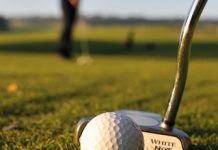 Sometimes a golfer succeeds in creating a winning stretch of form - but not often. The Warburton Golf Club player Steuart Hawke is clearly enjoying...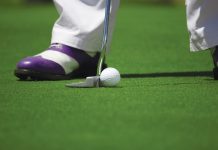 Although a handful of hardy souls (read stubborn golfers who are unable to take sage advice from all and sundry) played in the Wednesday...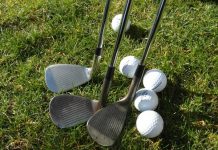 Tom Carroll is having a great season with the Healesville Social Golf Club (HSGC). He notched up another win on the weekend, scoring 37 stableford...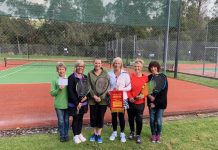 The Healesville Green team has won its second grand final in a row. It won the Ferntree Gully and District Ladies Thursday Section 3 Grand...