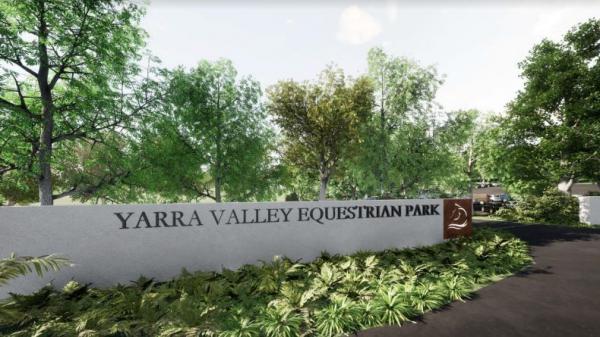 By Renee Wood
The Yarra Valley Equestrian Park has been unsuccessful in its bid for the Federal Government's Building Better Regions Fund but the not-for-profit is hopeful next year will bring new opportunities to get phase one of the master plan off the ground.
Currently the Melba Highway site in Yering is being used by equestrian clubs and is owned by the Lilydale Hunters club, with a master plan created last year waiting to be put to work if funding comes through.
The latest funding federal submission was for phase one, that would see roads, parking, an indoor multi-purpose arena, a jumping arena, powered camping sites, cross country course, horse accommodation, clubhouse renovation and landscaping.
President Geoff Sinclair said close to $3 million dollars will be needed for the first stage and $1.25 million has already been pledged by clubs, riders, groups and businesses all keen to see the development.
"A quarter of a million dollars of our own funding has gone to prepare the economic studies and the plans, to get it to this point – it's shovel ready," Geoff Sinclair said.
"So really a government just needs to tick off on it and they're going to build a world class regional equestrian center right here in the middle of the Yarra Valley that's going to be here for our children and grandchildren to come."
The committee has so far funded a feasibility study and the master plan, which lays out more phases. The total cost expected to be around $15 million, seeing 35,000 patrons visit annually.
"That would be exceptional with stables and a massive indoor arena, a 150 seat function room overlooking the Yarra Valley – it would be tremendous, a world class regional equestrian centre, but even stage one will be something that will be one of the best regional equestrian centres around."
Once built it's expected to be a huge asset for sport , currently 10,000 Yarra Ranges residents participate in Equestrian who have to travel to Werribee or Borneo for large competitions.
Mr Sinclair said riding for disability would also be a feature offering at the development, which currently has a 12 month waiting list and no local facility.
"If you think about women in sport, if you think about people from six years old to 70, riding for disability – there's a tremendous life long thing in horses.
"This is a world class regional equestrian facility, we have an enormous benefit not only for 10,000 equestrians in the Yarra Valley, but an enormous tourism and sport economic impact."
The committee is hopeful the tourism benefits will also drive the government's desire to support the project next year – in an election year.
"The governments are really keen to get business back up and running, and infrastructure is one of those things. We hope we can fit into those state government tourism and sporting molds."
"The only way we're going to get the funding is if the Shire of Yarra Ranges and the state government and the federal government support it financially.
"And they have this highly unusual situation where the community clubs and individuals have already put in half the money."