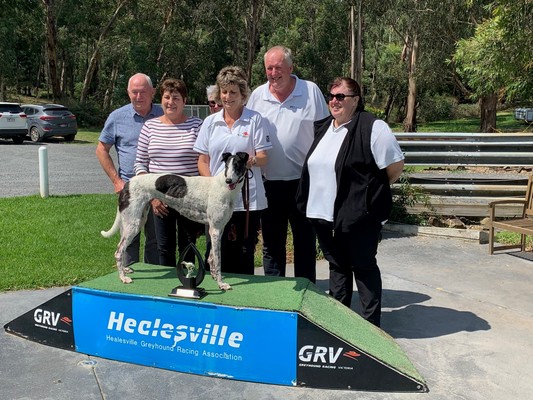 Healesville Greyhound Association celebrated International Women's Day with a Women on Track event Sunday 8 March.
This day was made even more special as it was a memorial Michelle Niele who had three constants her whole life – family, greyhounds and Cystic Fibrosis. Michelle's favourite times were sitting in the kennels and watching her dad feed the dogs and going to the track.
Approximately 150 guests enjoyed the sunny weather and high tea at the beautiful Healesville Greyhound Track. Grace Knight one of the most enduring talents in Australian music, entertained guests and was delighted to be part of this special day. The race card was highlighted by the Michelle Niele Memorial, won by the Lisa Davis-trained Bring Your Banjo.
In keeping with the theme of the day all races were called by Victoria Shaw who is mostly recognised as being involved in thoroughbred racing but has a special interest in greyhounds.
All female handlers received a gift bag in appreciation, while $1000 was raised for Cystic Fibrosis, which claimed Michelle's life in 2019.
RAFFLE WINNERS
1st Prize: Weekend for two for four days three nights including airfares, accommodation and dinner.
Won by: Patricia Cullen.
2nd Prize: Dinner for two at Rochford Winery in Healesville.
Won by: Barry Toner.
3rd Prize: Local produce basket.
Won by: Alison Patten.