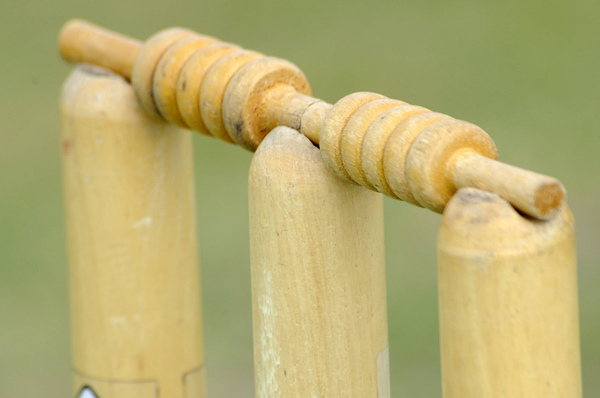 Miserable weather greeted cricketers in the Yarra Valley yet again this weekend, with several games suffering delays caused by rain.
In DJSS, Healesville reached 5/212 at the end of the days play.
Daniel Rogers continued his form from last week as he posted an unbeaten 92, while he was well supported by Jonathan Heywood who also stuck his second consecutive half-century.
The scorpions kept themselves in the fight through the day with star all-rounder Matthew Tilney taking two wickets, while Josh Harding chimed in with two wickets of his own.
After the disappointments of last week both sides will look to come out of the blocks hard next week to secure a valuable win.
Both one day RAFT Gold games did not eventuate as Warburton and Launching Place were called off and Marysville forfeited to Woori Yallock.
RAFT Blue saw Wandin all out for 123 against Yarra Junction.
Bradley Nightingale performed with the ball for the Eagles taking three wickets, while Darren Lever continued his consistent season with the ball with three wickets of his own
to take the heart out of the Wandin batting.
David Marshall was again the best with the bat for Wandin as he and Brad McKenzie were the only batsmen to offer any kind of resistance with bat in hand.
Healesville and Coldstream managed half a day's play in which Coldstream batted and found itself 6/84.
Healesville's bowling attack has been miserly this season and nothing changed as trio of Scott Fawdry, Allan Pearce and Jay Tacey all took two wickets each.
There were few highlights to Coldstream's batting with Carl Dikschie (21) the side's highest scorer.
Coldstream have a mountain to climb next week to get itself in a position it can win from but you can expect to see the Crocs fight tooth and nail to the end.
Hoddles Creek 1's versus Healesville was washed out while Tommy Davey hit 50 to lead Yarra Glen to 193 and a win over Coldstream.
Hoddles Creek 2's won a nail biter against Launching Place 3's by one wicket.
Launching Place 2's lost to Yarra Junction 1 as it rapidly chased down 65 with Paul Osborne smashing 50.
Yarra Junction 2's lost to Powelltown who set the huge total of 270 with both Garry McRorie and Ryan Thompson hitting half centuries.