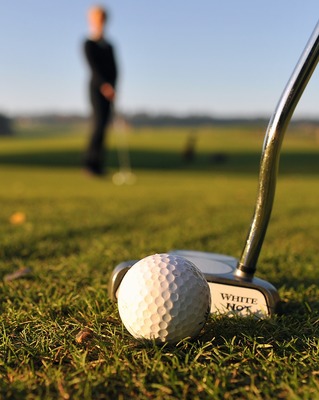 The Warburton Golf Club enjoyed its annual Mavis and Henry Sanders 3-Person Ambrose on 12 February, held in memory of these two special past members.
With a Nett 59, winning team members Rob Hendy, Kevin Barchar and Michael Hibbert clearly combined the best this year.
Their score was just enough for a narrow win over runners-up Tex Van Der Kooi, Paul Kennedy and Neil Leckenby, who finished up half a shot behind with a score of 59.5.
Nearest the pin daily winners were Ross Machar (3rd), Kevin Bachar (9th), A.J (10th) and Ossie McClay.
The club's twilight competition saw a large field battle hot and humid conditions and the back-nine.
The most efficient battler was Sean Kennedy with an impressive 21 points.
With the pointy-end of the twilight season drawing near, Bruno is right up there near the top ten.
Runner up was Darren Summers, accumulating 20 points.
Balls extended way down to 16 this week.
Nearest the pin winners were Hatty (12th), Mark Gunther (15th) and Danny Fox (17th).
Dubbed the 'young tyro' Seth Spencely was winner of the clubs 15 February stableford.
Seth hit his straps and finished with a solid 39 points.
Because of the smaller field, there were no A and B Grades.
The runner-up on the day was Lance Atwell who scored 37.
If players scored 35, or more, they could win a ball.
Nearest the pins were won by Sean Kennedy (3rd), his father P.K (5th), Ms Nursey and Bagel (9th), Geoff Fall (12th) and Roger Mataele (15th).
The club is hoping for a bumper field when it plays for the inaugural Ralph-Logan Bisque-Par title next week.