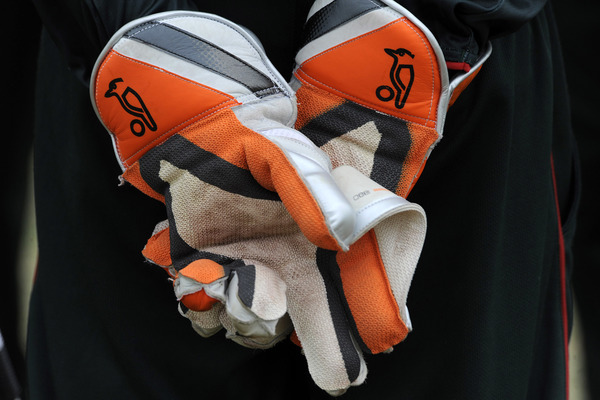 This week's Strachan Shield saw Yarra Junction dominate Gruyere in the first of three T20 games to be held in coming weeks.
Batting first, Yarra Junction were unfortunate to lose both openers early credit to Gruyeres' M.Tilney (2/17) however, L.Horsfield and M.Malik helped guide the Eagles away from collapse.
Rotating the strike with clever singles, the pair put their side in a position to launch in the back-half of the innings.
When Malik lost his wicket, A.Cowan (45*) batted without the need to hold back on his attacking instincts.
Gruyere would not take another wicket as Yarra Junction arrived at a total of 151 with Lorsfield reaching his half-century in the final over of the innings.
Never really looking in the chase, Gruyere lost regular wickets throughout their innings.
In the end, it was a simple task for the experienced N.Bark (3/3) to clean up the tail and take Yarra Junction to an 86 run thumping of the Scorpions.
Fresh off wins last week, Healesville and Wandin were determined to show their strength and take top spot early in the season.
Batting first, the Bloods lacked significant contributions from the top order as Wandin kept the innings under control early.
Middle-order duo D.Senior (33) and A.Hamer (36) were again the shining lights of the innings as they fought off D.Thorne (2/8) and S.Falkingham (2/22).
The middle-lower order combining to keep the scoreboard ticking until the close of innings at 7/145.
After a dominant display with the bat last week, the Bulldogs would have known they are capable of chasing a total of this size with one large partnership.
However, Wandin batsmen were forced to take the harder path as the Healesville bowling attack took regular wickets.
Contributions from T.Thorne (33) and D.Thorne (30*) were matched by excellent bowling from J.Poynton (2/10).
But crucial late wickets were not enough as D.Thorne safely saw Wandin over the line.
Both RAFT Blue and Gold also had T20 matches this week, with a range of exciting power hitters taking centre stage.
Coldstream started well against Yarra Junction. Experienced C.Dikschei (50) was well supported by young M.Pezzimenti (24) before the rest of the Crocs order contributed to take the total to 7/129.
Yarra Junction quickly set about starting their chase.
A score of 31 from M.Hammond was the main supporting act as a victory to Yarra Junction saw the Eagles take two from two in their doubleheader at home.
Healesville batted first against Wandin in the second match and was met by an early challenge from H.Lamont (3/27).
J.Cooper (38) and J.Betts (21) batted well early and lower order contributions saw the innings close at 7/136.
Wandin was always a little behind the required run rate and couldn't put a match-winning partnership together, to see the innings close at 8/119.
In the doubleheader at Woori Yallock, Woori batted first against Warburton.
The Tigers' lower order proved to be nothing more than a party popper. C.Darwall took 3/23 as the innings petered out to 9/139.
Once A. Nelson (41) was dismissed the Burras batsmen couldn't continue the momentum.
J.Sharp (25) the only other batsman to pass 15 as the Tigers' bowlers shared the wickets to take a 28 run victory.
After a loss in Round 1, Launching Place put on a dominant display against Marysville.
A rapid opening spell from J.Turner and T.Darkin put Marysville on the back foot early, before R.Christie (3/14) ripped through the middle order with only C. Piggot (33) standing up for the Devils.
It was a simple task for M.McConnell (3/10) to wrap up the innings for 75.
Getting off to a quick start C.Sharman dominated the opening partnership before being caught behind off C.Ronalds (1/16) for 17.
This would be the only wicket to fall as J.Turner (40*) and J.Birnie (21*) saw the chase to the end off just nine overs.
Next week sees another round of doubleheader T20s. Games start at 1pm and 3.20 at three grounds, Wandin North, Coldstream and Launching Place.