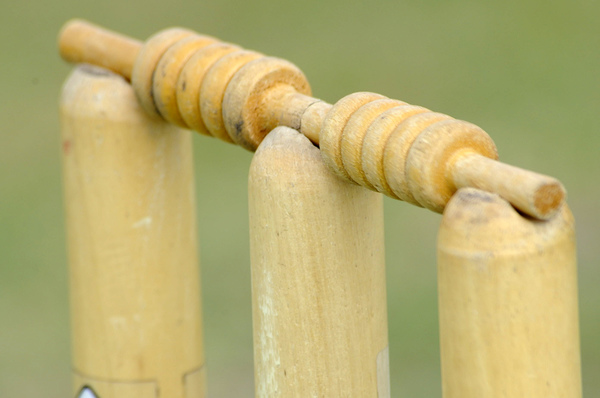 By Chris Anderson
Although rain curtailed the day's play across the Yarra Valley, plans are in full swing for the upcoming season.
Both junior and senior competitions kicked off last weekend, and there is much more on the October agenda.
Things have been revamped in the senior competitions with the draw of one day cricket prevalent across the grades, particularly the lower ones.
Currently the competition has five senior grades catering for all abilities.
At the top end in DJ Strachan Shield, the Yarra Valley's premier competition, all eyes will be on whether Mount Evelyn and Warburton-Millgrove can continue their dominance in the grade, or whether the gap will be closed by the likes of Yarra Junction, who made huge strides last season.
Meanwhile, in the RA Finger Trophy, defending champions Woori Yallock will be the team to chase down, with the likes of Coldstream, Gruyere and Wandin snapping at their heels.
C-Grade grand finalists Healesville and Mount Evelyn will be looking to prove themselves as they step up a grade into tougher competition.
From there down, one day cricket is the flavour of the month, and with more flexibility afforded to players with work and personal commitments leading into Christmas, this should lead to full and competitive teams and grades.
All senior clubs are looking for new and returning players and with an open grading structure, cricketers are sure to find a team that will suit their ability.
Anyone looking to take the game up can go to playcricket.com.au to find clubs and their contacts online.
Playing isn't the only avenue to get involved in the game – umpiring is a great way to get involved.
A hugely important and rewarding role in the game has huge benefits.
Email YVCA secretary Keith Thompson at keiththompson@bigpond.com.
Junior cricket is also on the move.
Last weekend saw the introduction of the under-12, 14 and 16 competitions for the new season, while the under-10 action will kick off this Friday night.
Last season was a huge success for all grades as new, innovative programs were adopted.
Our younger grades took on Cricket Australia's junior formats, which came about after extensive research into the junior game and how to improve participation, involvement and ultimately, enjoyment.
These changes were roundly accepted and approved.
The under-16 grade also went through significant changes, including becoming 16 and under to improve playing numbers and playing Friday nights, under lights with pink balls.
Like the senior teams, junior teams are always on the look-out for new players.
Players of all abilities, girls and boys, are invited to play. Visit playcricket.com.au to find a local club and their contacts.
Girls' cricket is also gaining momentum across the Yarra Valley, with the competition in conjunction with Mount Evelyn Cricket Club entering two teams in the Star Girls Cricket League Under-15s.
Although junior cricket is open to girls of all ages, this is their opportunity to play among their peers in a competition designed for girls to enhance and showcase their skills.
The girls' season kicked off on Sunday 21 October.
Anyone keen to join the growing teams can email mtevelyncricketclub@gmail.com.
There have also been big changes to Cricket Australia's development programs.
The Junior Blasters (formerly In2Cricket) and Master Blasters (formerly T20 Blast) have been launched.
Many clubs have offered the Junior Blasters program for many years, and will be looking for another influx of cricketers as programs kick off over the coming weeks.
The Junior Blasters program allows participants to learn new skills including catching, throwing and teamwork, make new friends to learn together in a safe and inclusive environment.
Mount Evelyn Cricket Club also offers the Master Blasters program on Wednesday nights.
The Master Blasters program is designed to bridge the gap between the Junior Blasters' skill-focused program and formal cricket by giving every kid a chance to bat, bowl and field in a fast paced, high scoring game of cricket. For more info on Junior Blasters, and which clubs offer the program, heads to playcricket.com.au, whilst for those interested in Master Blasters, throw a line to Mt Evelyn Cricket Club at mtevelyncricketclub@gmail.com.
16 and under
Mount Evelyn/Launching Place 4/197 (S Van Hoogstraten 50*, L Shepherd 48, R Williams 44, C Williams 22*, M Cummins 1/12, H Wheeler 1/19, A Steele 1/18) vs Coldstream
Yarra Junction/Gruyere 9/142 (L.O'Dea 53 *, C.Holmes 27, A.O'Neill 3/12) vs Warburton-Millgrove
Healesville 9/99 (S Gebert 30, C Frazzetto 26, J Beri 3/9, L Cavanah 2/12) vs Seville