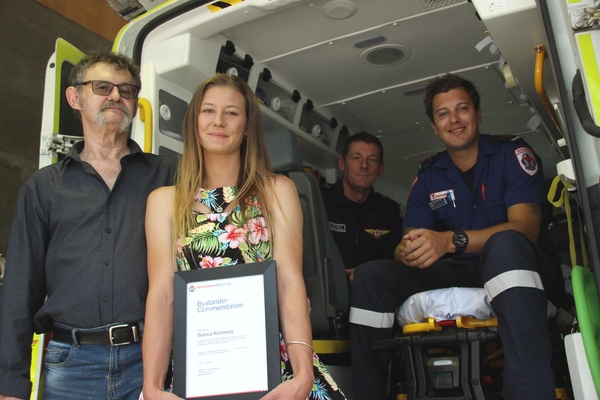 By Kath Gannaway
2017 … it's done and dusted now, but on reflection it was far from uneventful as the pages of the Mail recorded.
It was a year marked in stories and photos of achievements of young and old, celebrations of lives well-lived and loved-ones sadly missed, awards, ongoing campaigns and new ones, trauma on our roads, local perspectives on national issues such as SSM, the NBN, NDIS, Assisted Dying Bill and off-shore refugees, festivals and milestones, sport, conservation storms (that is conservation and storms!), devastating house fires and heart-warming community responses, stories of bravery and resilience … and the odd 'quirky' tale to entertain.
The year started sadly with the sudden death of Gruyere CFA stalwart Don Bigham. We said goodbye also to too many 'elders', among them Mel Gowing, centenarian Myra Healey, Jeanne Wilcox, Peter Kimberley, Kevin Ford, Ted Gramlich, Bob Armstrong, Betty Warner, Carmel Fox and Lorna Brown.
The death in May of Healesville High School teacher Sue Contarino (Tanner) whose 'Walk With Me' campaign to raise awareness of ovarian cancer saw more than 500 people walk in February, hit hard. As did other young lives lost.
But the young also provided inspiration and joy. Bianca Kennedy from Launching Place and Lilia Corbett, 13, from Yarra Glen were celebrated as 'triple-zero heroes' for their part in saving the lives of their father and sister respectively. Music students wowed audiences playing with Orchestra Victoria's On The Move program, Coldstream Primary students made history chartering the first Yarra Ranges' Early Act Club (junior Rotary) and Healesville's Jayden Crozier received an United National internship.
Major developments were in the news with Aldi's plans for a Healesville store finally getting the go-ahead after agreements were reached at a VCAT hearing in August, the Warburton Hydro project, and a proposed tourist park in Coldstream was also given the green light in March with Yarra Ranges Council giving its blessing to the proposal.
A $4.4m retail/apartment complex flagged for Healesville's main street drew fire from objectors with the developers left in no doubt that heightism is an issue, while in Warburton Yarra Ranges Enterprise Centre's (YREC) future came under threat with the proposed government sell-off of the land it has occupied for 17 years.
Haining Farm also continues to be in the news with the local community up in arms about plans to revegetate the Don Road as part of the Yellingbo Conservation Area. That battle is far from over!
Healesville Kooweerup Road was again tragically in the news with three fatalities prompting a call by emergency services for work to be done on the road. The speed limit was lowered from 80 to 70, and surface work done.
Stories that made us smile! The mystery of the missing (or found shoes) … perpetrator, a local fox! The perennial big cat stories, things got a bit too hot when the Herb & Chilli festival van burst into flames and, ewe guessed it, Lachie Pitman and friends' Variety Club Bash team "Sheep Assist Wool Save Ewe" in action … with guest navigator, the Mails own Derek Schlennstedt on board for a no-holds-baaaad assignment he will never forget!