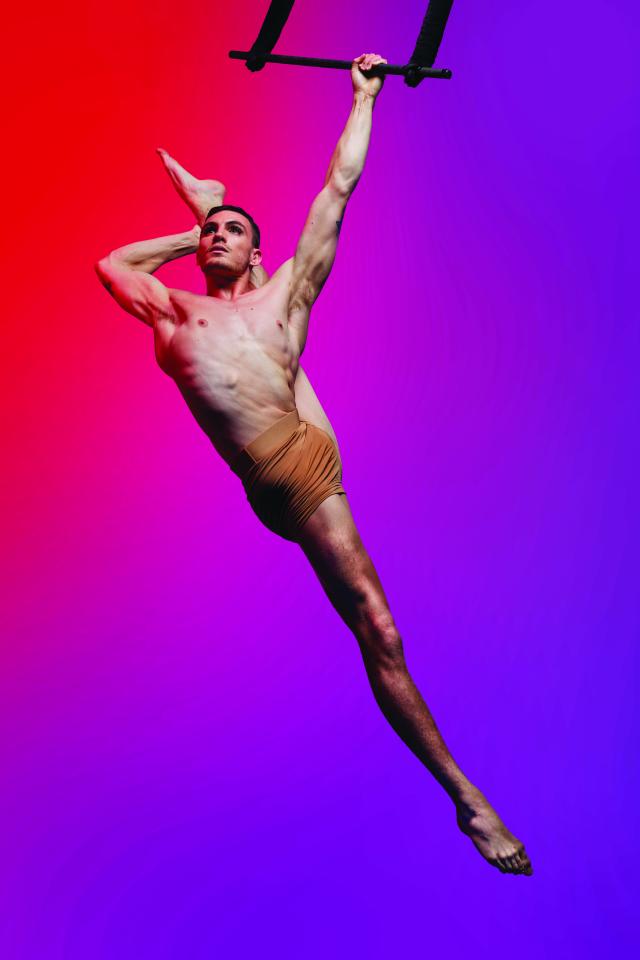 By Renee Wood
An internationally renowned show is coming to Healesville, with Circa Peepshow to amaze audience when it arrives on Saturday 21 May.
The performance at The Memo in Healesville is set to feature fierce acrobatic stunts, aerial acts and more, all conducted by talented professionals.
The show which is under the direction of circus visionary Yaron Lifschitz, has eight acrobats who will delight and entertain with their skills in their craft.
Circa Peepshow is Brisbane based and most recently the tour has visited Europe, Austria and now is exploring down under.
Acrobat Lachlan Sukroo has been part of the team for three years and is thrilled to join the Australian tour stopping in the Yarra Valley.
"A lot of our work does happen overseas so when we get to come home and perform in the areas that we grew up… It's always a nice part of the job," Mr Sukroo said.
The Circa performer said there is a lot of audience and comical aspects in the first half which is followed by an artistically driven second half.
"A lot of the aspects are acrobatic languages and tricks that you might expect to see in a circus, so there's quite a high level of acrobatic skill," Mr Sukroo said.
The stunts won't be for the faint hearted – or for dare devils to try at home – with the performers highly skilled in their profession.
Mr Sukroo has a strong history of performance after starting to learn from a young age in a youth circus, and then further graduating with a bachelor degree from the National Institute of Circus Arts.
"It takes a lot of training and a lot of hours to be able to do these things and to be able to do them safely," he said.
"I am one of the people that lift other people up, so the base of the pyramids or throw and catch the person that's flying through the air.
"In the show in Healesville you'll also see me doing some cigar box juggling and lots of other things. It's quite a fun show so lots of scope to perform to the audience and to make jokes as you're onstage which I think is a fun aspect of the show."
The main message is for the audience to sit back and be entertained by performers pushing their body to the absolute, through acrobatics, air suspensions and more.
"I hope that they entertained, I hope that they're excited by what they see and I think also they walk away wanting to know more…
"There's quite an artistic aspect, particularly the second half, so I hope that that appeals to them as well."
Tickets are available https://www.yarraranges.vic.gov.au/Experience/Events/Circa's-Peepshow