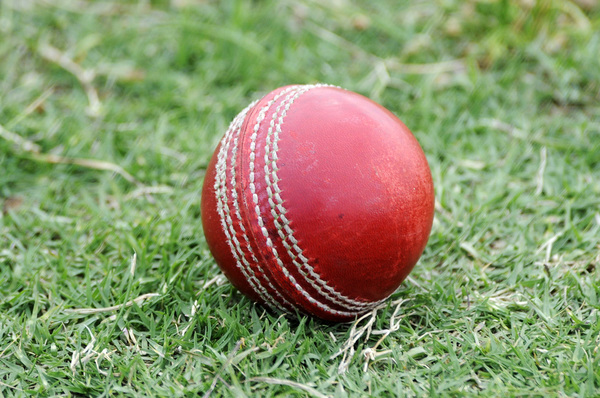 Fine conditions greeted cricketers across the Yarra Valley for the final day of spring on Saturday.
Despite a gallant fight from Gruyere, Healesville managed to hold on to a much-needed win at Queens Park.
Gruyere began its chase of 225 from the week prior by negotiating Ash Hamers' hat-trick ball safely.
The side then turned its eyes to the 146 further runs required for victory.
Hamer may have been unable to claim his hat trick, but he soon took the early wicket of Rowan Prouse.
When Healesville's Jordan Poynton had Colin Pendry run out, Gruyere was staring down the barrel of a loaded gun.
Matt Tilney then paired with Ryan Gibson for Gruyere at the crease and the pair went about resurrecting the innings with a partnership that took their side to 169.
The ever-dangerous Jordan Poynton would not allow the game to slip from Healesvilles grasp, however, as he blew away to end the Gruyere fight at 196.
The win sees Healesville (third place) keep right up with the pack when it comes to ladder positions, while Gruyere will take plenty from the hard-fought battle.
Yarra Junction continued its chase of 192 for victory against Wandin.
The Eagles were watchful early with a 26 run partnership to start proceedings, however, regular wickets then reduced them to 5/64.
Andrew Cowan and Nick Bark (31) went about bringing Yarra Junction back into the game and when Bark was dismissed their side only needed a further 60 runs.
However, the game turned again at the hands of Wandin's Stuart Thompson (6/55) who took two of the final three wickets to leave Yarra Junction all out for 163.
In Finger Trophy, Coldstream was wrapped up early by Healesville in its chase of 145.
After bring 2/44 overnight, Coldstream lost another wicket without adding to its overnight score before Daniel Pezzimenti and Daniel Vaux extended the side to 3/58.
From there, however, the innings belonged to Healesville's Scott Fawdry as he bowled 14 sizzling overs to take 5/12 and help leave Coldstream all out for 68.
Yarra Junction was set a target of 215 by Wandin last week and looked determined to chase it down from the start.
The Eagles' young gun Riley Foley (22) was steady as too was Tyson Gaskett (42) and Matt Robinson (34).
But it was Josh Nightingale who stole the spotlight with 20 boundaries conjuring up an impressive 110 not out display and helping lead Yarra Junction to victory.
In Raft Gold, Launching place took on Woori Yallock in a top of the table clash.
Batting first, Woori lost Michael Dwyer early, but were bolstered by Paul Broussard and youngster Corey Winter-Annette.
After slow bowler Clint Sharman broke the partnership of Broussard and Winter-Annette, Woori didn't have any further significant partnerships but kept the run rate high and finished at 6/198.
In reply, Launching Place couldn't establish a strong start to the chase and a total of 116 saw Woori Yallock claim a convincing win.
In One Day Grade, a valiant Launching Place 2s, led by 50 from Dustin Van Eijkm couldn't chase down Healesville's 156.
Meanwhile, Hoddles Creek continued its blitz of One Day Grade as the side trounced second-placed Poweltown and Coldstream held off Launching Place 3s.