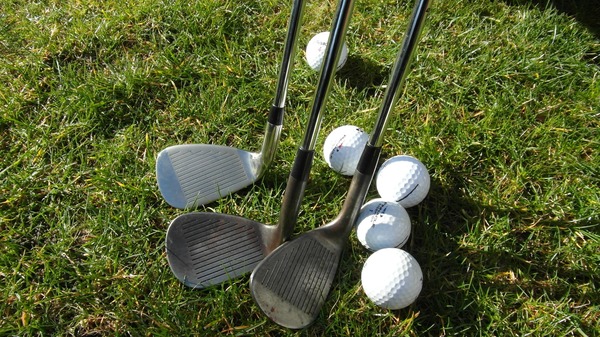 Occasionally, really special results happen, out of the blue.
Warburton Golf Club's resident pro, Kevin Smith, decided to join a couple of lucky members for a casual hit at the 2 October Stroke & M.McGrann "Bag-day".
Those two members were very lucky as they saw first-hand a 60 off-the-stick.
Kevin's back-nine of 28 is a club record. Although not officially in the comp, Kevin's score was recorded as a Nett 61.
The best score on the day among the mere mortals was a Nett 68 from 'The Flying Scot', Neil Leckenby.
The club's daily runner-up was Dave Viney, also with a 68, so Mr Leckenby only won on a countback. Balls went down to 73.
Nearest the pins went to CHB (for a terrific 2nd shot on the 1st), "Old Man River" Hubbard (9th) and to Ron Hottes (12th).
Monthly Medal rounds often draw out great scores and the 5 October Stroke and M/Medal day was no exception.
A Nett 65 by the club's vice-captain, Andy Lockey, was good enough to earn him the M/Medal and the A-Grade voucher.
Andy will be back teaching after the holidays so it's unlikely his name will be seen again until January.
Ken White won B-Grade with a Nett 67. But, Clinton Toohey was the daily runner-up with a Nett 66 and an eagle on the 10th.
Balls stretched to 70 only.
Nearest the pin winners were D.Ritchie (a guest, on the 3rd), Ms Nursey (5th), Wayne 'Senior' Kempton (9th & 12th) & to Danny Fox (15th).
The President's Trophy was also played in conjunction with the Medal day, and The Flying Scot, Neil Leckenby, came out on top after shooting a Nett 72.