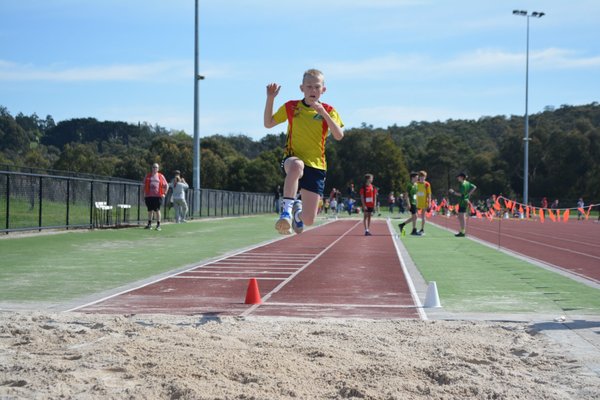 The Yarra Ranges Athletics Club's summer track and field season kicked off on Saturday with lots of smiling, enthusiastic athletes, energetic parents helping out and the sun shining.
The club's little athletics program began in perfect conditions with numerous athletes joining the warm-up run by the open age athletes.
Age groups then went to the various events and dived head-first into track and field.
There were plenty of parents that helped out and seemed keen to ensure the day was enjoyable for athletes.
The club's senior team travelled to Nunawading and Aberfeldie venues for the opening round of the Athletics Victoria summer season.
The new format for team athletics, AVSL, seemed popular with a big turnout of athletes at all venues.
The majority of the club's athletes were at Nunawading where some exceptional performances and many early-season personal best's were recorded.
The team finished in third position after round one, with eleven more rounds to come.
Registrations are open for both Little Athletics (lavic.com.au) and the club's senior team via Athletics Victoria (athsvic.org.au).
The club welcomes and encourages all athletes of any age or ability.
For information on training, how to join or trial, photos, results and updated news, visit the website at yarrarangesathletics.org.au or visit the club's Facebook page.