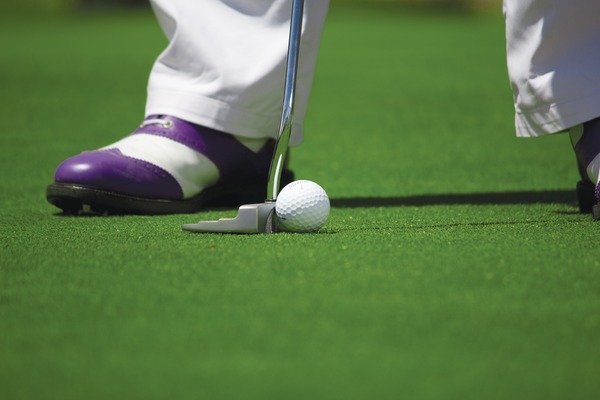 The Healesville Social Golf Club had its annual weekend trip to Shepparton Golf Club with a stop at Mooroopna Golf Club on Friday afternoon for a game of four-person Ambrose.
Fifteen members ventured on the trip with one previous members, Peter Lahiff (23) joining the group at Mooroopna for the day.
Winners for the day were Lahiff, Travis Carroll, Laurie Tormey and Ken Arnott with a net score of 61 on the course (PAR 73).
On Saturday, 15 members played stableford on the challenging course at Shepparton (PAR 73).
Many of the competitors found the steep-walled bunkers challenging.
Tom Carroll (14) won the day with a very commendable score of 42 followed by his son Travis Carroll (10) with 35 and Rob Duke (14) with 33.
Nearest the pins on the PAR threes were hit by Greg Urquhart, Earl Lowe, Peter Mathieson and Travis Carroll.
Fourteen members played on Sunday.
The winner for the day was Travis Carroll (10) scoring 38 points, with Ken Arnott (19) in second with 32 and third, on countback, was Earl Louw (6) also scoring 32.
Nearest the pins went to Travis Carroll, Alan Davidson, Laurie Tormey and Peter Mathieson.
The overall weekend was won by the steady scoring of Travis Carroll (total 73) with dad Tom Carroll second (total 72).