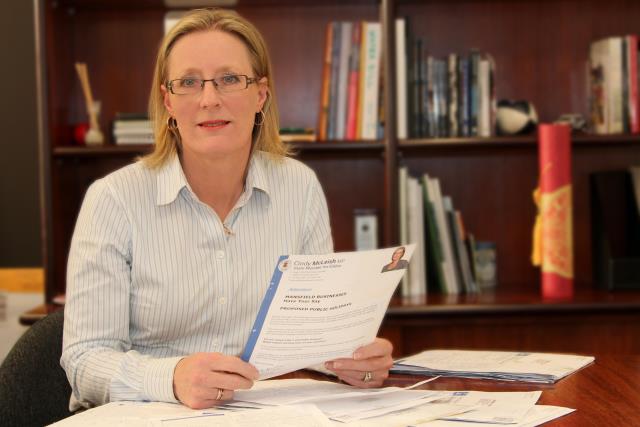 By Callum Ludwig
The ongoing inquiry into the Independent Broad-based Anti-Corruption Commission (IBAC) has caused a stir, with questions asked over the handling of witnesses.
Chairperson of the Integrity and Oversight Committee and Member for Eastern Victoria Harriet Shing requested during the hearing on Monday May 9 that the public feed of questions to IBAC Commissioner Robert Redlich be cut.
Ms Shing said in a statement that it would be entirely inappropriate if the Committee were to become, or seen to become, a platform for any person involved in an investigation to relitigate any aspect of that investigation.
"As a Committee empowered to review integrity agency performance, we exist to oversight the processes and systems of integrity agencies, not to perform their duties or give rise to any the perception that this can occur," her statement read.
"This Committee has an important role in oversight, but I remind Members, witnesses, and the media that we have no role in litigating specific matters and, on that basis, I will continue to ensure none are raised in the course of these hearings."
The Leader of the Victorian Opposition in the Legislative Council, David Davis, attempted to introduce the Independent Broad-based Anti-corruption Commission (IBAC) Amendment (Facilitating Timely Reporting) Bill 2022 which failed to pass on Wednesday 22 June.
Eildon MP Cindy McLeish said there have been multiple grillings conducted by IBAC in recent times.
"Communities are rightly concerned about integrity and transparency in their government," she said.
"It is just plain wrong that agencies fighting corruption can be hampered by a government that is being investigated and has the power to cut agency funding. IBAC and the Ombudsman should be able to conduct their investigations without fear or favour."
Ms Shing's statement said the committee is prohibited from investigating any matters being investigated by an agency, including reviewing any decision by an agency to investigate, not to investigate or discontinue to investigate a matter.
"It is prohibited from reviewing any findings, recommendations, determinations or other decisions in relation to particular matters (including complaints to agencies and agency investigations)," her statement read.
"Consequently, the Committee has no power, and nor should it have any such power, to interfere with or overturn integrity agency determinations with respect to individual matters,"
The Victorian Opposition has also criticised the Victorian Government for blocking a motion in May which would have provided an immediate injection of $10 million for the IBAC and $2 million for the Victorian Ombudsman.
Ms McLeish said the package would've strengthened Victoria's independent agencies against corruption and maladministration.
"It would be followed by a comprehensive funding increase that will put these two critical agencies on a more secure footing." she said.
According to the Victorian 2022/23 Budget Papers allocated $61.9 and $21.2 million respectively to IBAC and the Victorian Ombudsman respectively. The IBAC 2021-22 target budget outcome was $54 million and ended up reaching $64.5 million due to $3.5 million allocation from the IBAC Trust fund and the Treasurer's Advance of $7 million in 2021-22.
The Ombudsman's target budget outcome was $20.2 million for 2021-22 which reached $20.6 million as the implementation of an alternative dispute resolution function and complaints review function commenced and the 2022/23 target budget outcome is higher than the 2021-22 target as the Victorian Ombudsman has experienced an increase in volume for community access and engagement with a Treasurer's Advance of $700,000 in 2022-23 set to also be approved to support the increasing number of overall jurisdictional complaints and complex complaints.