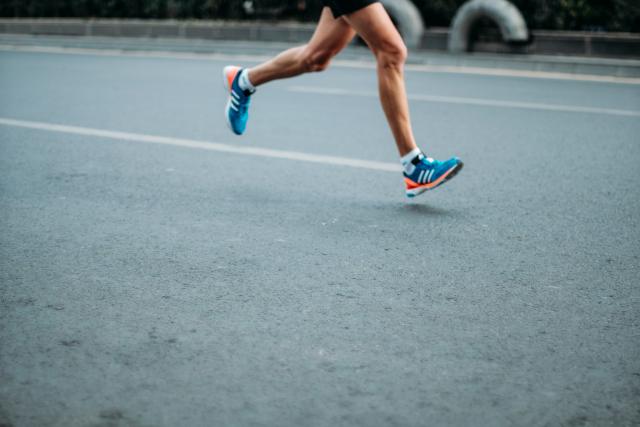 By Callum Ludwig
Woori Yallock nurse Elfie Model is set to pound the pavement next month in the Run Melbourne event on 24 July to raise funds for Cure4 Cystic Fibrosis (CF). Participants have the option to run 21.1, 10 or 5km.
Ms Model is a respiratory and lung transplant nurse and has tended to many sufferers of cystic fibrosis, a multi-organ genetic disease that affects one in every 2500 children and is the most common inherited disease in the world.
Ms Model said she saw an ad for the event pop up in her Instagram feed and registered straight away.
"After being isolated for so long, I thought it was a really great way to be social and push myself to extend my running journey a little bit, " she said.
"It will be my first fun run, I actually signed up for a fun run late last year, but it got cancelled due to Covid. I'm very excited."
Cure4CF was founded in 2002, and has been known by its current name since 2004, establishing events, research programs and fundraisers for the cause ever since.
MS Model said CF is a very misunderstood condition.
"A lot of people think it only affects the lungs, when it's actually the entire body system and causes quite a few complications including persistent respiratory infections, diabetes, bowel problems, malnutrition," she said.
"Day to day, these patients are affected quite a lot, physically, socially, and mentally due to frequent infections and frequent hospital visits for what we call tune-ups."
CF is caused by both parents carrying a certain mutated gene and impacts the production and build-up of mucus around the organs, causing mucus to be thick and sticky, which clogs the lungs and other organs, making it easy for bacteria to grow. This often leads to repeated lung infections and lung damage, with lung disease currently the cause of death for over 90 per cent of CF patients
Ms Model said patients have had it, particularly tough during Covid-19 and flu season.
"During COVID, it was very difficult for them and around flu season because they're advised not to socialise due to the risks. Clinical trials are very hit or miss and job opportunities are tough to find as a large majority have to work from home," she said.
"For females in particular, pregnancy is very difficult as the hormone changes can exacerbate their condition, quite a few of them have to resort to surrogacy which is expensive."
Currently, about half of CF patients die by the age of 40 though improved treatments are improving their potential lifespan. There is no cure, with treatments short-lived and can potentially cause debilitating side effects.
Ms Model said she really loved that she could choose her own charity to support from the Run Melbourne event.
"This charity is obviously very dear to me because I care for cystic fibrosis patients, Cure4CF focuses a lot on research and clinical trials which we perform at The Alfred Hospital where I work," she said.
"A lot of my patients are on clinical trial medications which try to slow down the production of the mutated gene, and the charity helps pay for these medications as well."
Runners participating in the Run Melbourne event will start from the Grand Slam Oval at the Melbourne and Olympic Parks with DJ's and live music, clothing drop, post-run massage, retail and race merchandise, food trucks, big-screen viewing and Run Melbourne's Charity Lane awaiting them at the finish line.
Ms Model said she used to be more of a walker or bike-rider until recently getting into running.
"After buying a dog during Covid, having felt lonely and socially isolated, I started going for walks as he was very active, which became jogging and led to running. Now I listen to podcasts about fitness and running and set goals for my running journey," she said.
"The Warburton to Lilydale Trail is close to me and one of my favourite places to go, it's accessible, very beautiful, quiet and very safe and I love being around other people as well."