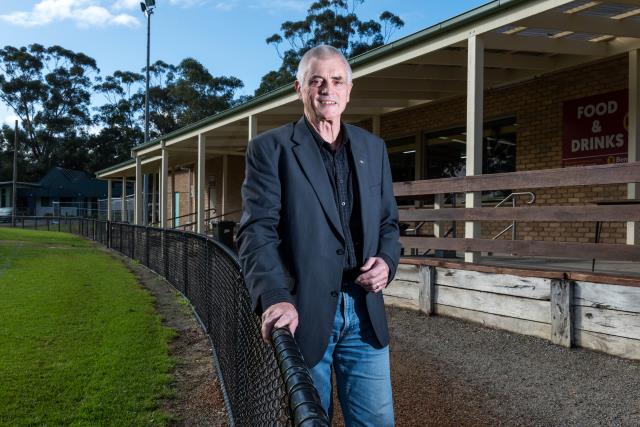 By Callum Ludwig
Yarra Ranges Council is supporting not-for-profit business and trader groups in the Yarra Ranges with a recovery grant open for application until 13 June 2022.
The Business and Trader Group-Led Recovery Grant aims to assist local businesses to bounce back from the devastating effects of the Covid-19 pandemic and the June 2021 storm event, and to help improve their resilience against future challenges.
Yarra Ranges Council Mayor Jim Child said he encourages businesses to address the unprecedented changes to trading conditions due to social lockdown policies, modifications to ways of operating, snap lockdowns, and major weather events.
"Unfortunately, this has resulted in numerous businesses having to close operations, increasing commercial and retail vacancy rates in Yarra Ranges townships and Main streets," he said.
"The grant hopes to encourage and revive local businesses, organisations, and industries to operate and trade in line with broader new economic trends, whilst improving robustness to future shocks."
The grant program's key objective is to create a process of recovery that is inclusive and led by community businesses, supporting the creation of new and increasing the capacity of existing businesses and trader groups to help stimulate the local economy through increased participation, more initiatives and events, improving access to information and catering to the interests of different Yarra Ranges communities.
Cr Child said it is important to support integral local businesses after the events of the last two years.
"Strong, thriving businesses, investment with job creation gives a vibrant economy lead by our dynamic tourism, agriculture, health, manufacturing and other industries," he said.
"We at Council are committed to the YRC Council Plan 2021-25 to implement a plan that improves employment and mental health outcomes for everyone, even more so now following the pandemic and storm events."
Up to $15,000 funding will be available per business or trader group per round, with grants for the sole purpose of purchasing equipment and materials capped at $5000 and Yarra Ranges Council reserves the right to determine the allocation of funds.
There is a strict eligibility criterion for who can apply and what the funding can be used for, as well as a detailed explanation of how to apply listed here: www.yarraranges.vic.gov.au/Community/Grants/Apply-for-Business-and-Trader-Group-Led-Recovery-Grant?fbclid=IwAR15bIVRO1JUobMMdq5_lpq0SzmVceV38UtZ9JppGFIJs2PjmJOLMkIWUVs
Any questions can be directed to Yarra Ranges Council's Business and Trader Group Officer by emailing business@yarraranges.vic.gov.au or calling on 1300 368 333.