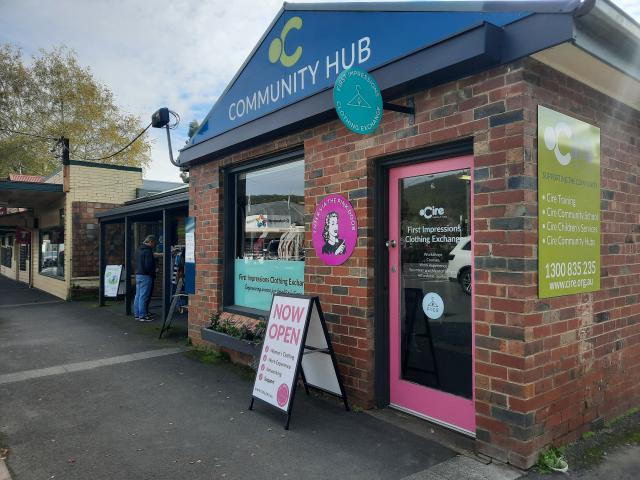 By Callum Ludwig
Cire and Jobs Victoria are hosting a free information session called Back to Work in 2022 for jobseekers in the Upper Yarra at the Cire Community Hub, 2463 Warburton Hwy, Yarra Junction on Tuesday 24 May.
From 12.30pm to 2pm, Jobs Victoria's industry experts and job trainers from Cire Services will provide their assistance to those who are looking for new employment opportunities.
Jobs Victoria Advocate at the Box Hill Institute Annemarie Mulder said the session is aimed at people who are finding their first job, looking for a job, changing careers, upskilling or getting back into the workforce after Covid-19.
"We want to connect people to local services, local jobs and local training that makes it really accessible. We connect them to Jobs Victoria services, Cire, Box Hill Institute and local that are relevant for what they want to do," she said.
"The experience of searching for a job, or changing your career can be really daunting. Our message is you don't have to do this alone," First Impressions Clothing Exchange Coordinator at Cire Services Renee Cooke said.
Ms Mulder and Ms Cooke will be joined at the session by Jobs Victoria Career Counselling Service Team Leader Giorgio Migliaccio and the Senior Manager of Training at Cire Services Nina Bekker to help create plans and goals for jobseekers on their journey into the workforce.
Ms Mulder said a lot of people struggle to find the right jobs, despite a multitude of job opportunities out there.
"There are a lot of jobs out there in certain sectors and some people just don't know how to transfer or get into that sector," she said.
"They've got questions about what are the most in-demand industries in the local area, what jobs in the Yarra Ranges have the greatest demand and opportunity?"
The session will provide job seekers with a number of training programs such as Cire's reconnect program, which identifies training and employment pathways for people between the ages of 17 and 64 who have not worked or studied in the last 6 months and who work or study eight hours or less per week.
Ms Cooke said the free event simply hopes to at least provide free information from experts that will point people in the right direction.
"Just listening to the information, you can take what you want, walk out, and maybe follow up appointments with each of the speakers if you want a more personalised approach to your job search," she said.
"This is a starting point to show what's out there, and available to you. You don't have to do this alone, having guidance and support, people find they are much more successful."
For more information or help with any job-seeking enquiries, Annemarie Mulder can be contacted at 0459 944 855 or Cire at 1300 835 235.